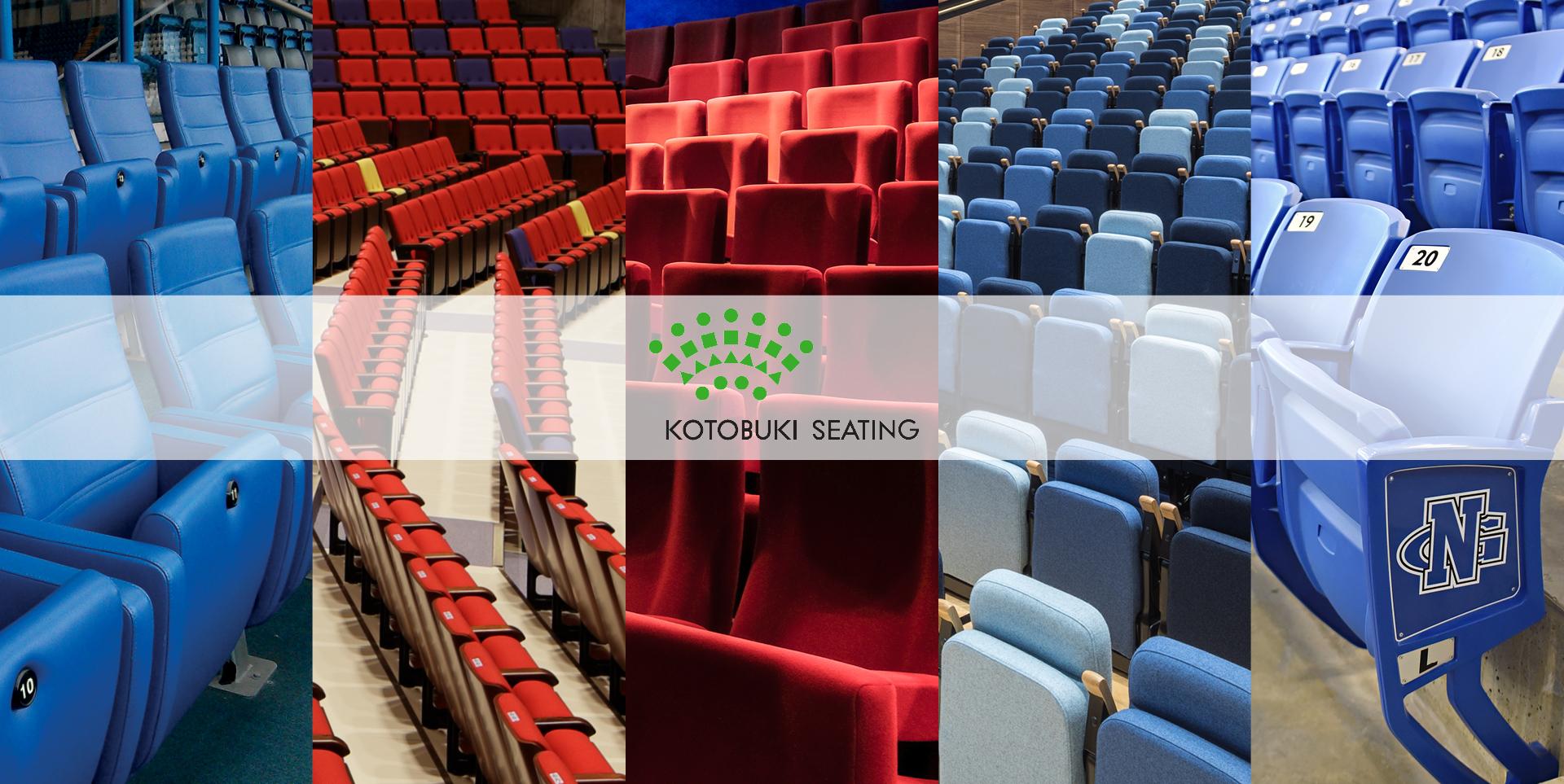 New Look for the Kotobuki Group
Audience Systems has been part of the Kotobuki Seating Group for 25 years, but today we work in closer co-operation than ever with Kotobuki and their group companies. This allows our customers to draw on the combined strength of a group that spans the globe.
As well as Kotobuki's operations in Tokyo, New York, Korea, Vietnam and Singapore, the group includes Quinette Gallay Renaissance in Paris, Interkal in Michigan, USA and Ferco Seating in the UK and Malaysia.
Today Kotobuki launch a new logo to depict this spirit of global collaboration. The shapes represent all the diverse individuals who bring their own unique strengths and ideas to the group. The overall shape of the logo could call to mind a number of strong ideas which run through the group – perhaps it is a stage on which our people flourish, or a fan to represent Japanese culture, or maybe it's a place where everybody comes together – the kind of place where you will find our seating.
As part of the Kotobuki Group, Audience Systems has grown and flourished, and today we have a stronger global network than ever, with dealerships for our products across Europe, North America, Australasia and the Middle East. We look forward to growing together with the rest of the group.
You can read more about the different companies in the group here.