SCHOOLS
Audience Systems' products and expertise have helped hundreds of schools to create flexible spaces for coming together, performing and playing.
Below are just a few ideas for your multipurpose spaces, theatres, drama studios and sports facilities.
School Theatres and Auditoria
The right seat choice can help to create the most inspiring performance space. A few examples are shown below.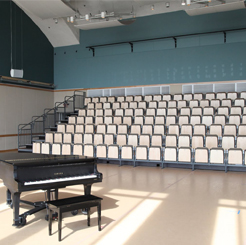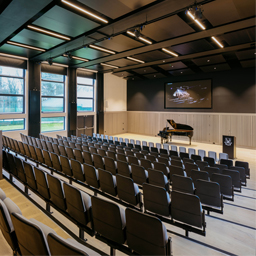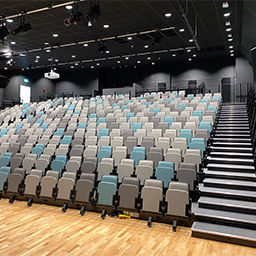 Left to right: Citydance Academy (USA), Bradfield College (UK), Plymstock College Arts Centre (UK).
Flexible Spaces in Schools
It's hard to imagine a school without a flexible assembly and performance space at its heart. Such a space, complete with retractable seating, has been included by the UK government in its secondary school baseline designs.
Below are just a few examples of how retractable and removal seating can create a truly hard-working area that lets your school's community flourish.

• A fixed retractable seating system with push-button opening and closing allows fast reconfigurations of a space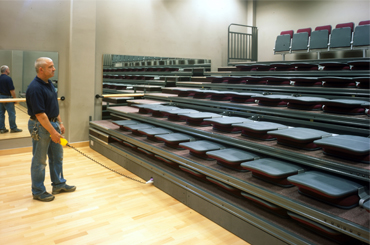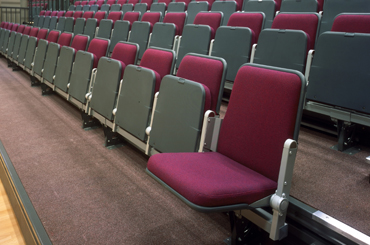 Uckfield College (UK)
• A mobile retractable system allows seating banks to be positioned as each event requires. Mobile units can also be wheeled to a separate location for storage.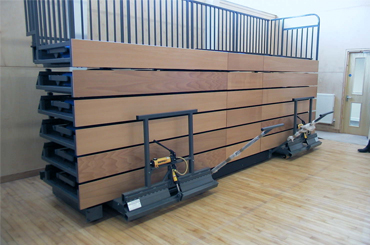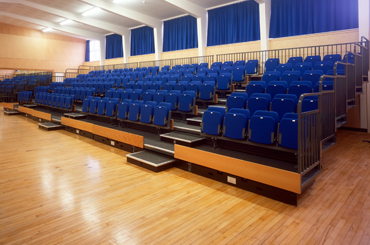 King Arthur's Community College (UK)
• Retractable systems can be partially opened from the front or the rear to allow for different room configurations and audience sizes.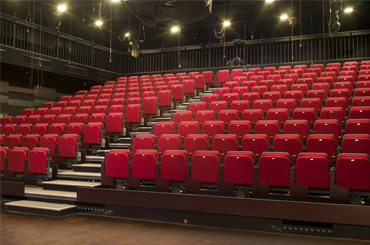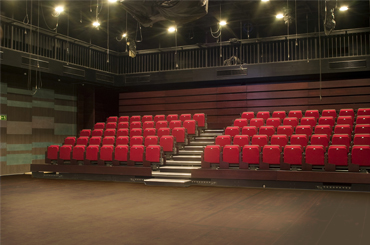 An installation in Hungary
• We custom design all retractable systems, so we can work with the most awkward spaces. For example, L-shaped units, cutouts for sound desks, tapered units and extra large units are all possible.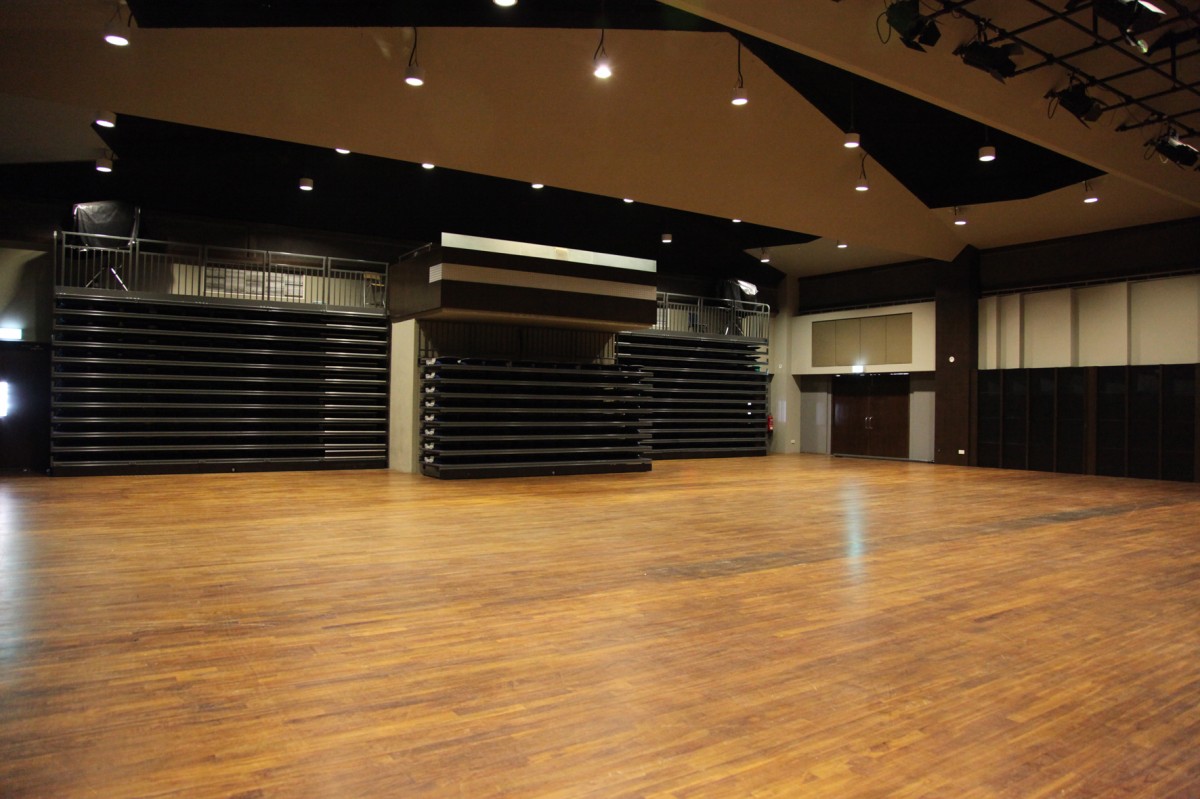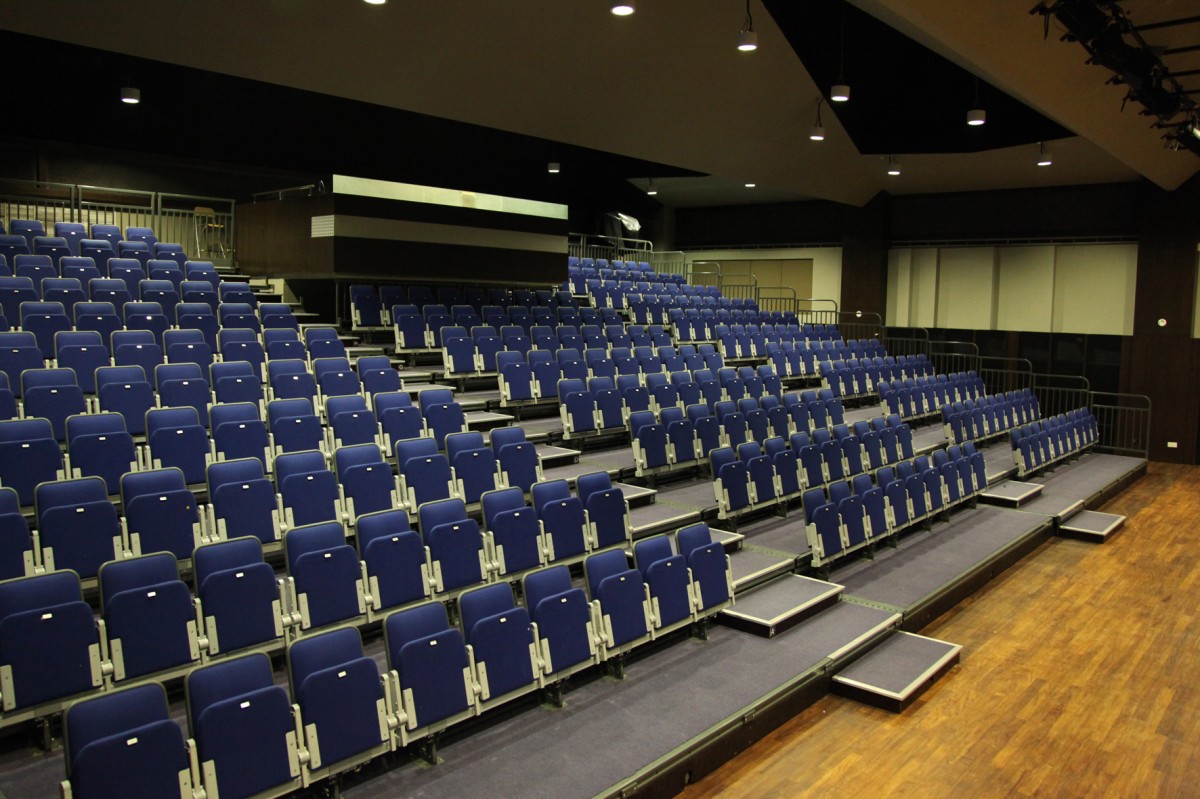 United World College at Dover, Singapore
• Removable matrix seating simply slots into removable floor bars. There are no floor fixings. It's quick to assemble, easy to store, and the tip-up seats save space and ease ingress and egress.
• Or, if you prefer, we can supply traditional stacking chairs on robust transport and storage trollies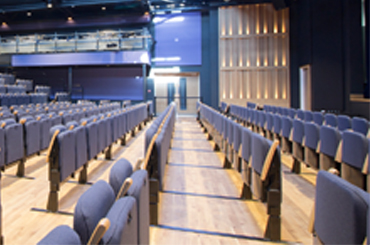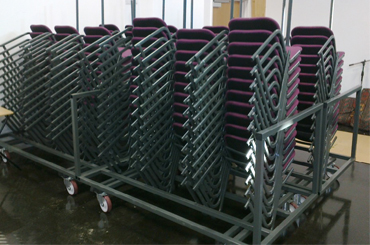 American Community School, Surrey, UK; Soham Village College, UK
• A range of multipurpose chairs is available which meet the highest level of the British Standard for ranked seating. These range from benches and durable plastic models to high specification auditorium chairs.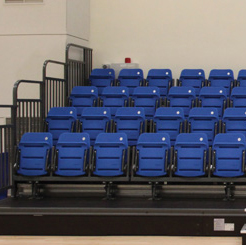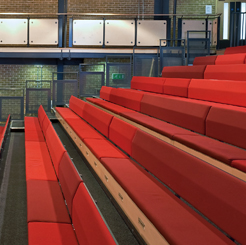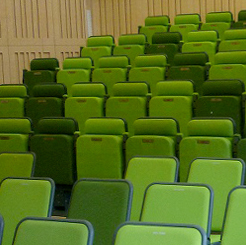 NUH, SIngapore; The Mall School, Twickenham, UK, Sherborne School, UK
• Audience Systems can supply flexible modular staging solutions to complete the space.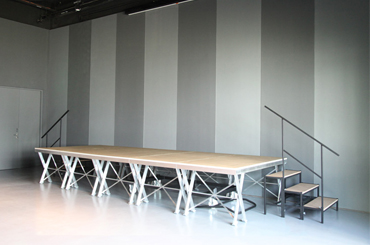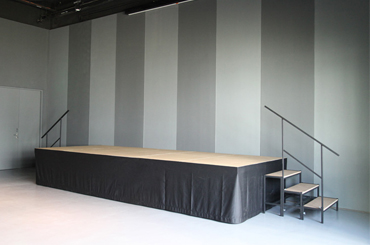 NUS, Singapore
Sports Spectator Seating
Retractable seats for sports halls, spectator seats for swimming pools and instant grandstands for sports pitches – we can help you view your sporting achievements in style.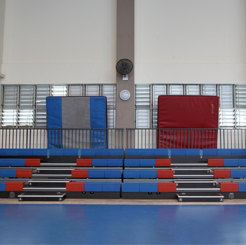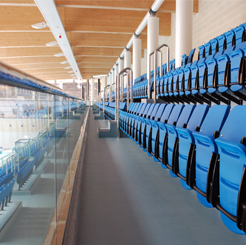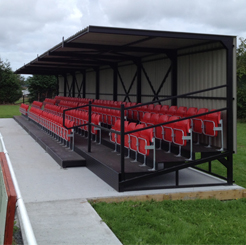 Dunman High, Singapore, Bangor Aquatic Centre, UK, Penrhyncoch FC, UK
The Audience Systems Difference
Our long-lasting, low maintenance seating products are tough yet elegant by design. They are backed by outstanding service during specification, installation and throughout the long life of your seating. It's no wonder we are the market leader for seating solutions in the UK and one of the most respected retractable seating companies worldwide.
Our Venue Types pages are designed to give you just a flavour of the options available for your space. Please browse our solutions section for more inspiration. Alternatively, you can view some full case studies or contact us.