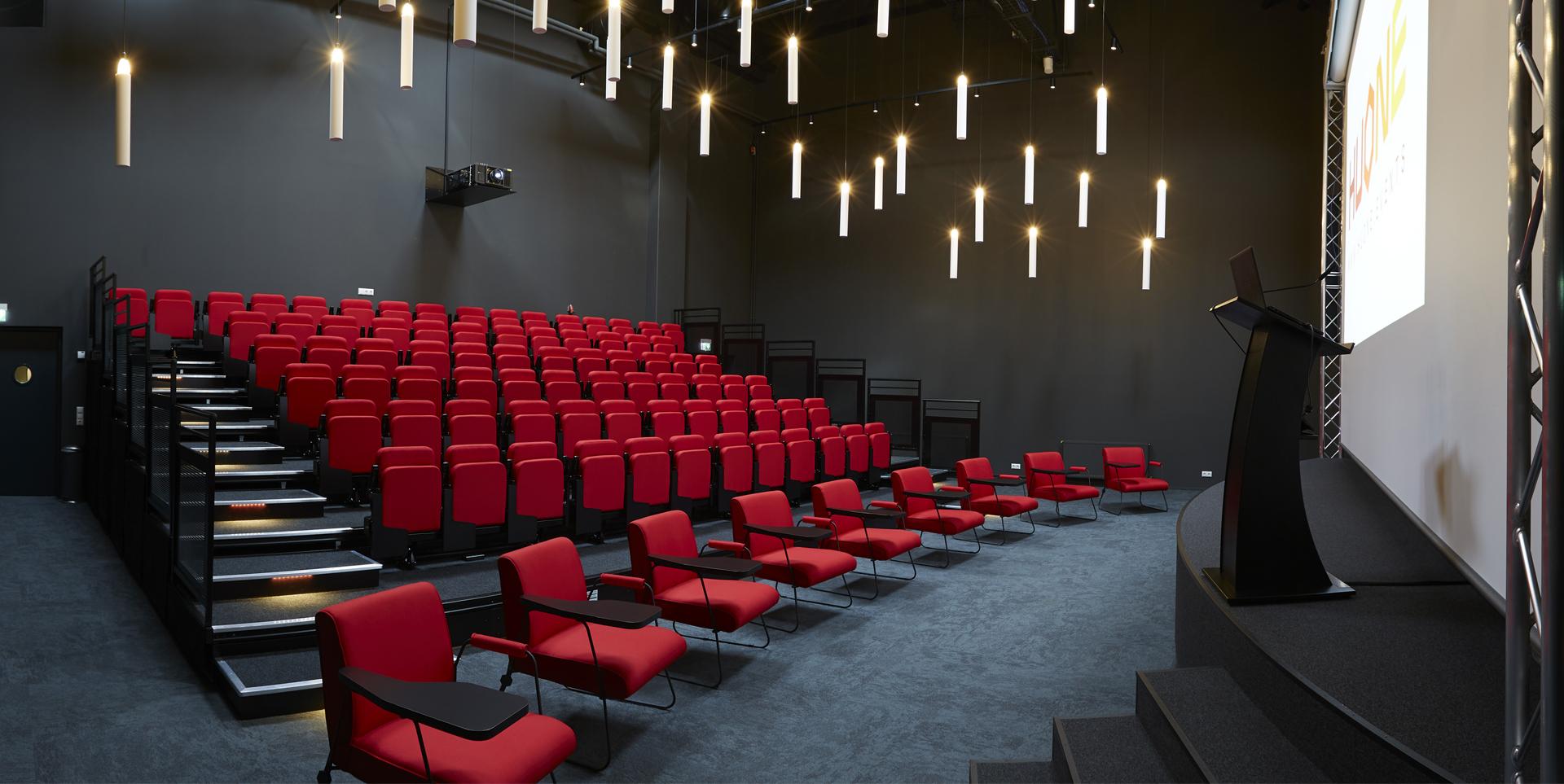 Looking Sharp in Copenhagen
If you think retractable seating can be a little functional looking, take a look at this beautifully finished TX telescopic seating system by Audience Systems. It was recently installed in the theatre room at the Huone Kastrup, a conference centre and hotel in a trendy coastal town just north of Copenhagen.
The uncompromising red upholstery of the chairs really pops against the system's all-black rails, carpets and writing desks, and the system as a whole sits very comfortably in the clean interior of this stylishly lit space.
In functional terms, the high-backed Espace chairs with pocket sprung seats offer exceptional support and comfort. The chairs can be used with or without the writing tablets. The retractable platforms themselves feature push-button power operation and quick-folding side rails to allow the space to be speedily transformed. For even more flexibility, the platforms can be opened half-way to accommodate small events in a more intimate way.
Not only does the seating look good, the customer was also very pleased with the experience of having it installed. Jaakko Eskola of Huone Capenhagen ApS said, "The experience has been great. Both your sales and installation teams have shown professionalism and substantial customer service attitude. I can warmly recommend Audience Systems."