COMMUNITY AND WORSHIP FACILITIES
Coming together is one of the most important and instinctive things we humans do. Audience Systems help create spaces that work for people, whatever their beliefs and interests, and however and wherever they choose to meet. Below are a few ideas taken from our work with churches, town halls and community halls.
• A retractable seating system gives this converted church a whole new world of possible uses, both for the community and the arts. A refined finish blends with the building's exquisite interior.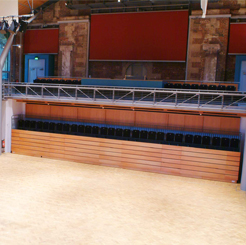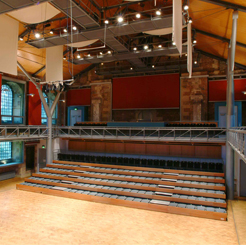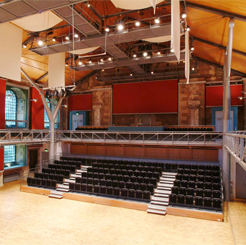 LSO St Lukes, UK
• Comfortable, warm finishes to the seating give this Sikh Centre a calm and intimate feel even in the city bustle of Singapore. The seating is retractable, making it a practical choice too (below left).
• We can build extra flexibility into our retractable seating to accommodate all a venue's uses. Here, the front two rows of our retractable system can be stowed to allow space for an orchestra. We can also engineer our retractable systems to allow for, among other things, wheelchairs, sound desks, entrance corridors. (below right).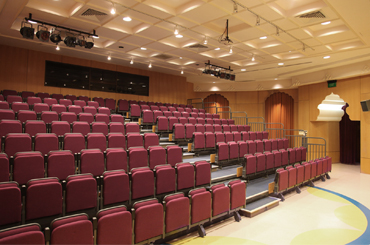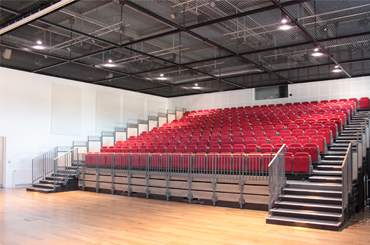 Sikh Centre, Singapore; Johnstone Town Hall, UK
• Our removable Matrix Seating System is ideal for community halls. An empty space can be quickly transformed into a convivial public meeting space or auditorium. Afterwards, the seating can be quickly stowed on trolleys (below left).
• Combined with operable walls, our retractable and removable seating make this a truly versatile venue (below right.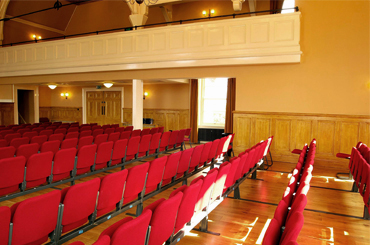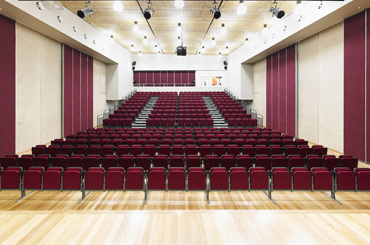 Portrush Town Hall, UK; Noosa Youth Centre, Australia
• For a balcony area, we offer a large choice of comfortable and elegant fixed seating options (below left).
• For a U-shaped balcony in a town hall or church, a swivel-base seat allows an auditorium seat to work with a range of different configurations (below right).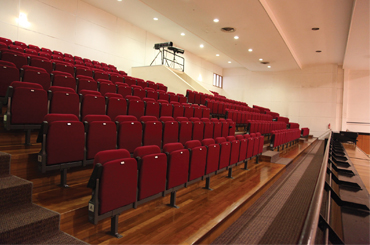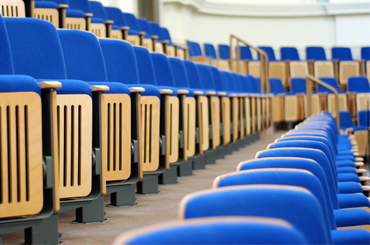 Church of our Saviour, Singapore; Ulster Hall, UK
• The choir can sit in style too with generously padded benches (below left).
• For a truly inspiring and uplifting space, high specification auditorium chairs provide the wow factor (below right).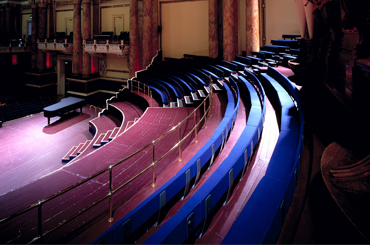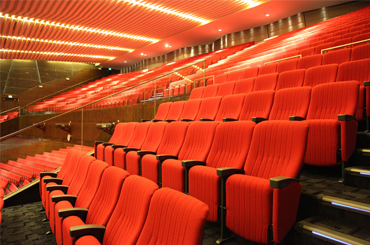 Leeds Town Hall, Trinity Church
• To complete your flexible space, superb modular staging range is the perfect complement.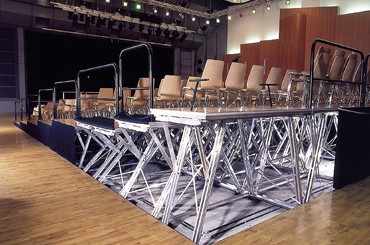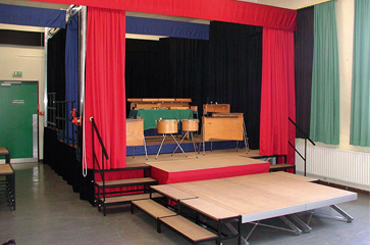 The Audience Systems Difference
Projects in smaller venues such as community halls, churches and school halls form the backbone of our business and we love to get involved from the earliest stage with clients, architects or contractors.
If it's your first time choosing seating we are here to give all the advice you need and can produce 3D drawings to help you visualise the finished auditorium. For experienced specifiers, we provide CAD drawings, detailed specifications and quotations at sales stage, and seamless project management during installation.
After your seating is installed, we continue to support venues with the UK's largest seating servicing operation offering annual servicing, parts and any ad hoc maintenance or advice you require.
Our Venue Types pages are designed to give you just a flavour of the options available for your space. Please browse our solutions section for more inspiration. Alternatively, you can view some case studies or contact us.