Arenas
We know arenas. We've worked on some superb venues worldwide including Leeds Arena, Wembley Arena, the Singapore Sports Hub, O2 World Hamburg, and Aspire Dome in Qatar to name just a handful. Our arena seating designs juggle owners' and operators' needs for optimal capacity, superb sightlines, operational efficiency and low maintenance, as well as helping to create the wow factor that today's major venues require.
Retractable seating
Our retractable systems have been assessed by independent engineers Buro Happold for structural integrity. For exceptionally large or custom designed units, or where synchronised crowd movement is a concern, we have the expertise to help you ensure absolute safety , stability and peace of mind.
Large banks can be opened under power using integral motors with push button control, or with external power trucks.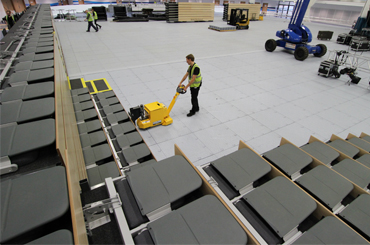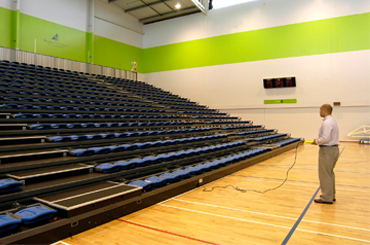 Derby Multisports Arena, UK; Trusts Stadium, New Zealand
Mobile units can be moved on hydraulic trucks, or, more commonly in arenas, forklifted into storage areas. Good use of mobile units can make a plethora of layouts possible.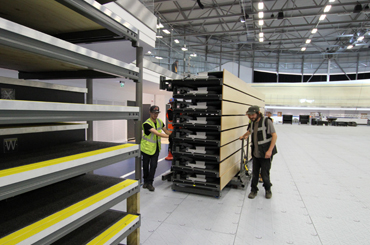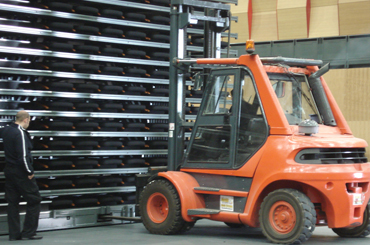 Derby Multisports Arena, UK; ICC @ ExCeL, UK
Travelling systems simply drive across the arena floor to effectively shrink or enlarge the arena space.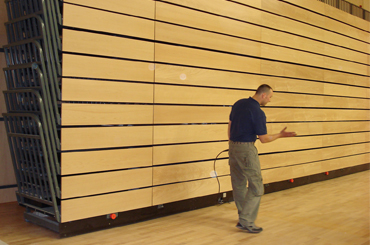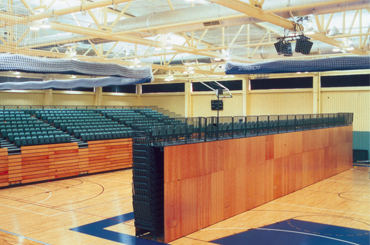 University of Northumbria Arena, UK, Brisbane Entertainment and Conference Centre, Australia
Tapered retractable units are brought together to form bowl configurations.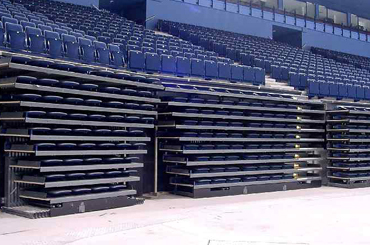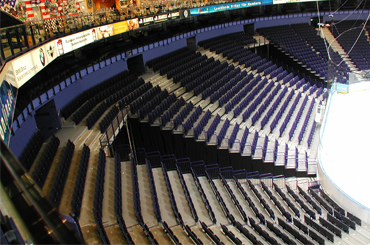 O2 World, Hambury, Germany
Vomitory openings for audience ingress, team ingress or zamboni can be built into the retractable seating banks.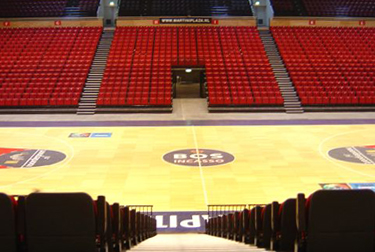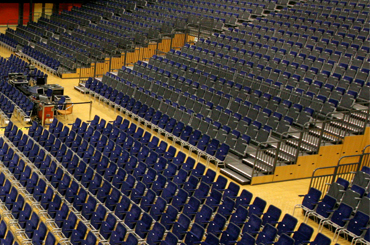 Martiniplaza, Netherlands; Bournemouth International Centre, UK
We can accommodate an array of special adaptations. Here, a few rows of seating slide under the main seating units for extra capacity or just for team talks (below).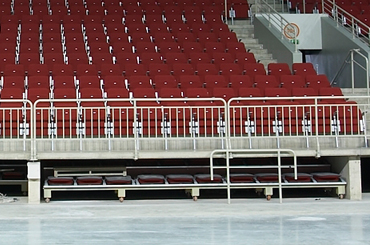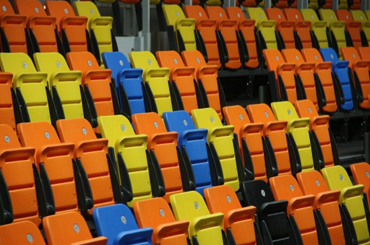 Arena Riga, Latvia; BBC Arena, Switzerland
Seats don't have to look uniform – here (above) our Alpha chairs are used to create an effective and colourful display.
Removable seating
Our Matrix seating is perfect for arenas. Used at venues including the O2 and Wembley Arena and the Royal Albert Hall, the chairs are provided in groups which can be quickly laid out or stacked away on trolleys or forkliftable stillages with far fewer lifting operations than stacking or banqueting chairs. The system is self-supporting with no need for fixings. While seatways are maximised, cleaning time is minimised due to the low number of chair legs.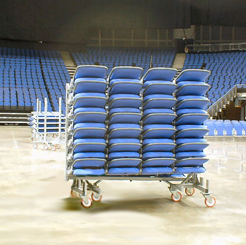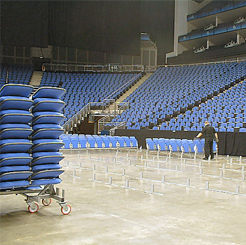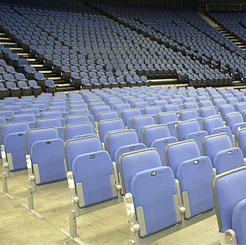 The O2, London, UK
Fixed seating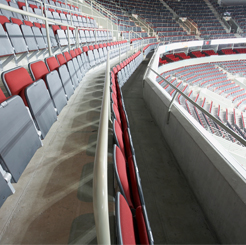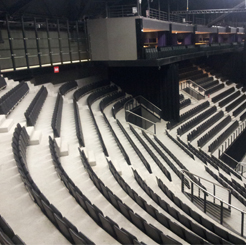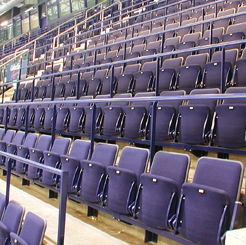 Riga Arena, Latvia; ORA Arena, Turkey; O2 World, Hamburg
Above (left to right): Riser fixings allow fuss free cleaning of the walkways. Our beam mounted seating can be arranged in curved formations for a seamless effect. Upright geometry chairs are perfect for audience comfort in the upper tiers of a large arena.
Project Management
We have many years' experience project managing large installations, co-ordinating with owners, main contractors and other trades to ensure a smooth, fuss-free and on-time installation.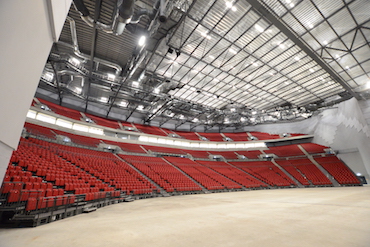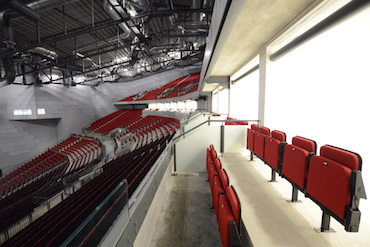 First Direct Arena, Leeds, UK
Our Venue Types pages are designed to give you just a flavour of the options available for your space. Please browse our product pages using the links below for more inspiration. Alternatively, you can view some arena case studies or contact us.