Universities
Below you'll find some examples of our work in all kinds of university theatres and lecture halls. If you'd like to look at our lecture theatre or auditorium chairs, you can find them on our chairs page here, or for retractable seating, click here.
It's a tough balance – trying to create an inspiring and inviting campus to attract and retain the best students, while keeping a steely eye on space utilisation and revenue potential . Our well engineered and customisable fixed lecture room furniture sits alongside a raft of products which could help you create some truly flexible and beautiful spaces.
Lecture Theatre Seating
Practical and customisable lecture theatre furniture
We can offer a wide choice of chair options and include fixed tiering if required. Choose from our Scholar or Campus seat and desk systems.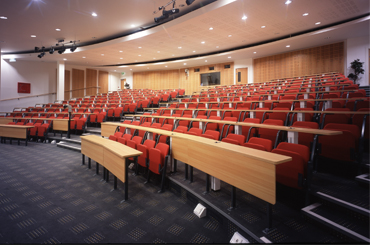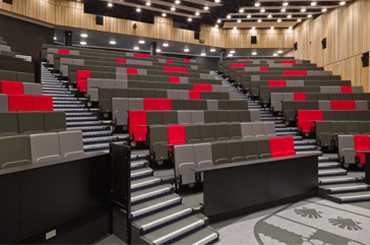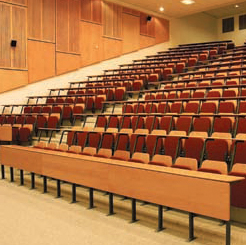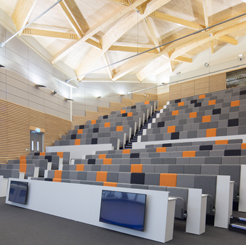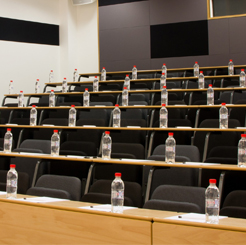 Walsgrave Hospital Lecture Theatre; University of Reading; Queens University Belfast; University of Warwick; University of Kent.
Individual seats with foldaway writing tablets
Chairs can be used with or without tablets. Our arm-mounted tablets move seamlessly aside in the event of an emergency evacuation of the hall. Choose this with our Espace 628T, Recital or Stanza chairs.
Meanwhile tablets mounted on the rear of the seat in front provide a large, robust writing surface.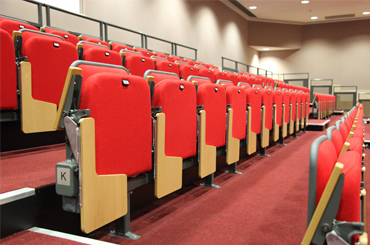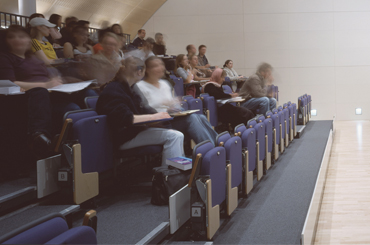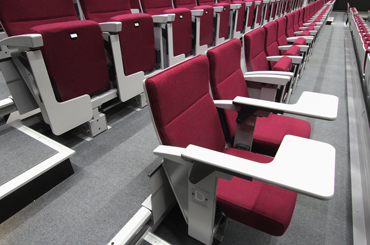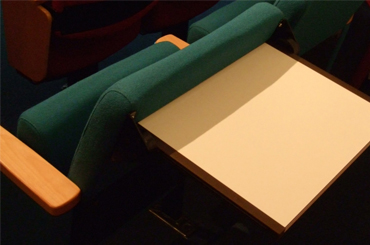 Ministry of Education Learning Centre, Sinagpore; Manchester Metropolitan University, UK; University of Southampton, UK; Sample
Retractable lecture theatres
With our Campus Fold Down system, a whole lecture hall rapidly packs away into the space of one row of seating, freeing the room for other uses. The closed unit can be transported to a different room for storage if required. Choose from continuous writing tablets or individual writing tablets (see images below).
Removable lecture theatres
Suitable for spaces with flat floors, our matrix system allows an entire lecture theatre to be quickly packed away and stored on trolleys. The system's self-supporting grid of floorbars mean no obtrusive floor fixings are left behind.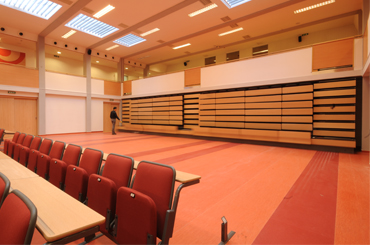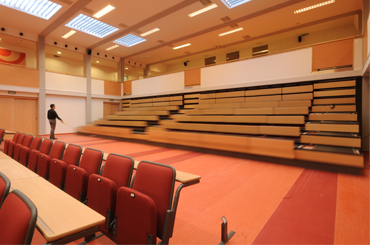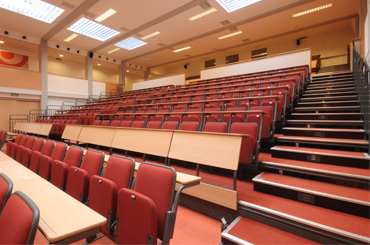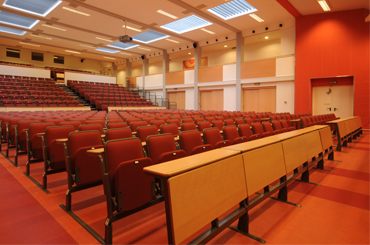 Budapest College, Hungary
Auditoria and conference spaces
We provide a huge range of furniture solutions for theatres and conference halls, whether you are looking for retractable, fixed or removable seating – or a combination of the three.
• Our Recital chair on retractable platforms adds style and gravitas to the most flexible of rooms (below left).
• Our Espace 628 chair can be customised in a wealth of ways to suit any space. Here, timber armrests and beautiful fabric give a sense of luxury (below right).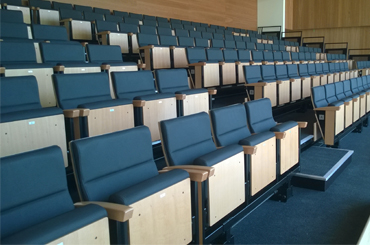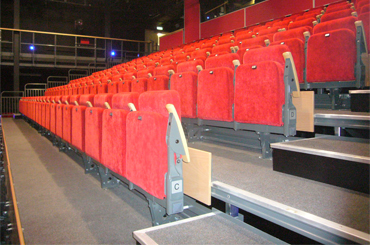 McMasters University, USA; University of Surrey, UK
• Simple but well-finished, the Accolade chair provides a suitably contemporary accent to this theatre (below left).
• Simple benches on retractable platforms are the perfect solution for an intimate drama space (below right).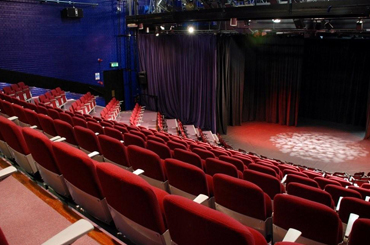 RIverside Theatre, Ulster University, UK; Tanglin Trust, Singapore
• Our flexible modular stage systems complete a flexible theatre space (NUS)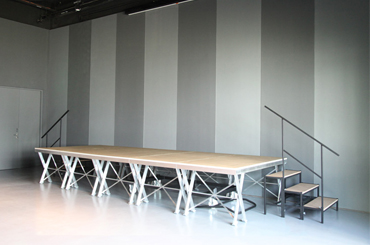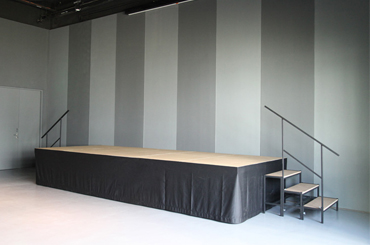 National University of Singapore
Sports Spectator Seats
For sports halls and pitches whether large or small, indoor or outdoor, we offer retractable or fixed seating with a wide range of chairs from plastic to upholstered. Our plastic chair range includes the exceptionally tough Zenith and classic Alpha.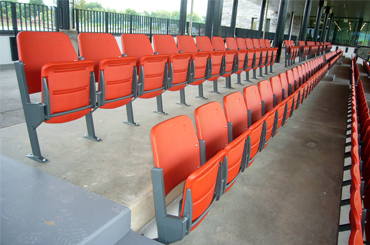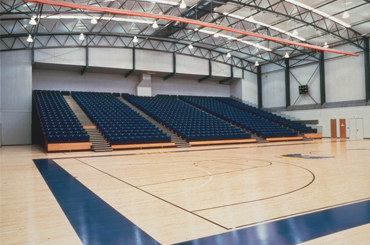 The Audience Systems Difference
We're confident in the longevity of our products – we offer a ten year guarantee on the understructure of our retractable seating, and a lifetime guarantee on the mechanism of our "Scholar" lecture theatre seating. We're happy to visit you every time you refurbish or build a new space, discuss the optimum solution and provide free CAD design. Dedicated to outstanding service during and after seating installation, our business includes the UK's largest seating servicing operation.
Our Venue Types pages are designed to give you just a flavour of the options available for your room. Please browse our solutions section for more inspiration. Alternatively, you can view some case studies or contact us.