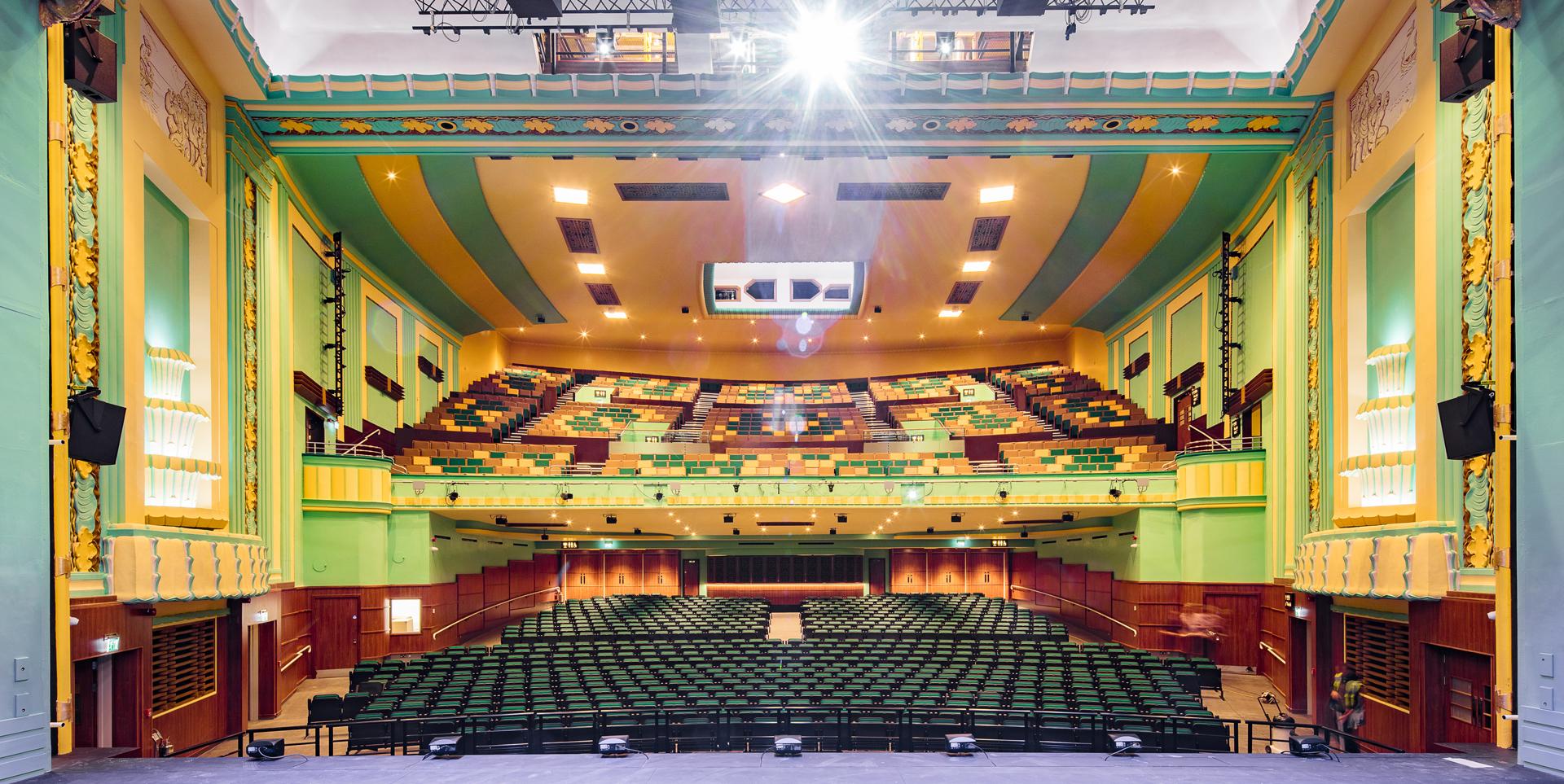 The Rebirth of Stockton Globe Theatre
Audience Systems are delighted to have played a part in the spectacular restoration of the Stockton Globe Theatre.
The theatre, which had been lying empty prior to its revitalisation, is not only an art deco jewel, it's also a major venue for the Northeast of England, accommodating an audience of up to 3000 for a standing event or 1651 for a fully seated event. In its time it has played host to The Beatles, The Rolling Stones and Morecombe and Wise. It's an important asset for the Tees Valley, attracting audiences that have had to travel to Leeds or Newcastle to enjoy major acts, and bringing £18m into the local economy each year.
Audience Systems worked with Stockton Borough Council and theatre consultant Chris Baldwin to design the seating. A sophisticated customised version of the versatile Icon chair graces the balcony, while a clever removable chair system in the stalls allows chairs to be quickly packed away and stored in the limited space under the stage.
More information and images from this striking installation can be found in our case study here
More information about the Icon chair is here