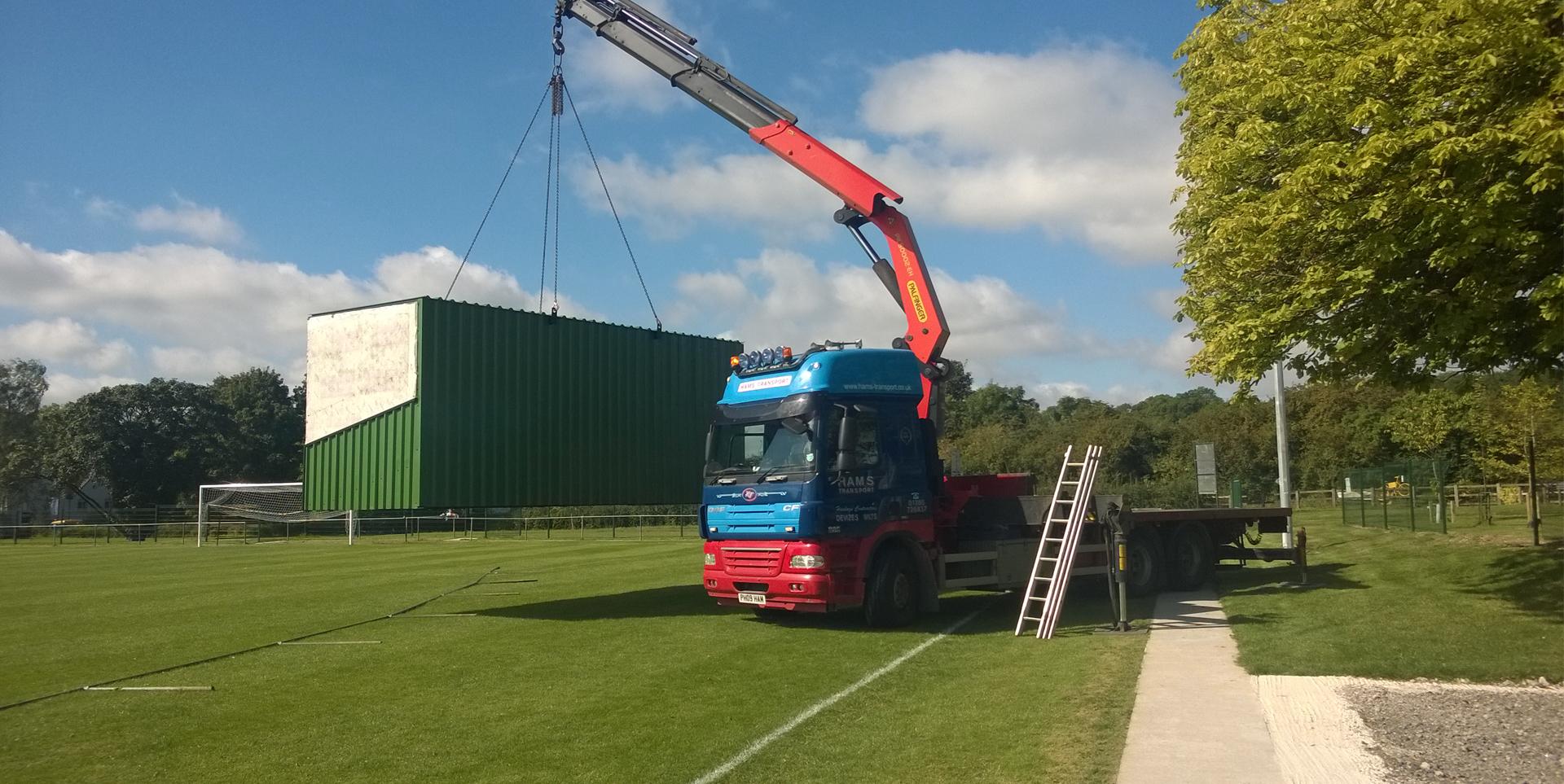 Need pitch-side seating? Here are 5 reasons to choose a Premier Grandstand
Are you a grassroots football club, school or sports team? Do you need more seating for your fans? There are many ways to provide extra, or better, seating for your spectators, but the thought of getting a stand built from scratch can be a real headache. But don't worry - Audience Systems' Premier Grandstands provide the ultimate fuss-free solution, instantly! If you take a look at our Premier Grandstands section, there are plenty of case studies showing how well-received they've been by customers across the UK. Here are five reasons why:
Simplicity – There's enough to cope with when you're managing a football club – and indeed the rest of your life – without having to think about getting your seating stand designed from scratch. Premier Grandstands from Audience Systems are already designed, and are factory-assembled so you won't have days of disruption at your ground.
Compliance – There's no need for you, or your contractor, to plough through all the regulations. With an instant "Premier Grandstand" from Audience Systems, the seating is laid out to comply with Green Guide requirements, cutouts are available to accommodate fans in wheelchairs, and the seats are FIFA/UEFA compliant.
Modular – Premier Grandstands are specifically designed to be modular, so if you'd like to add 50 seats now and another 50 next season, that's no problem. They're also available in various sizes which can be combined if necessary to create the seating capacity you need.
Happy Fans – Comfortable seats, plenty of legroom, cover from the elements and a smart appearance that won't offend fans on the opposite touchline – for your fans, what's not to love?!
Cost-effective – Premier Grandstands are assembled efficiently offsite in a factory, shipped as a single consignment and are incredibly quick to install. So you'll be glad to hear that along with all the advantages listed above, they're cost-effective too!
To talk through the perfect specification for your ground, and get a quotation, please call us on 01373 865050.