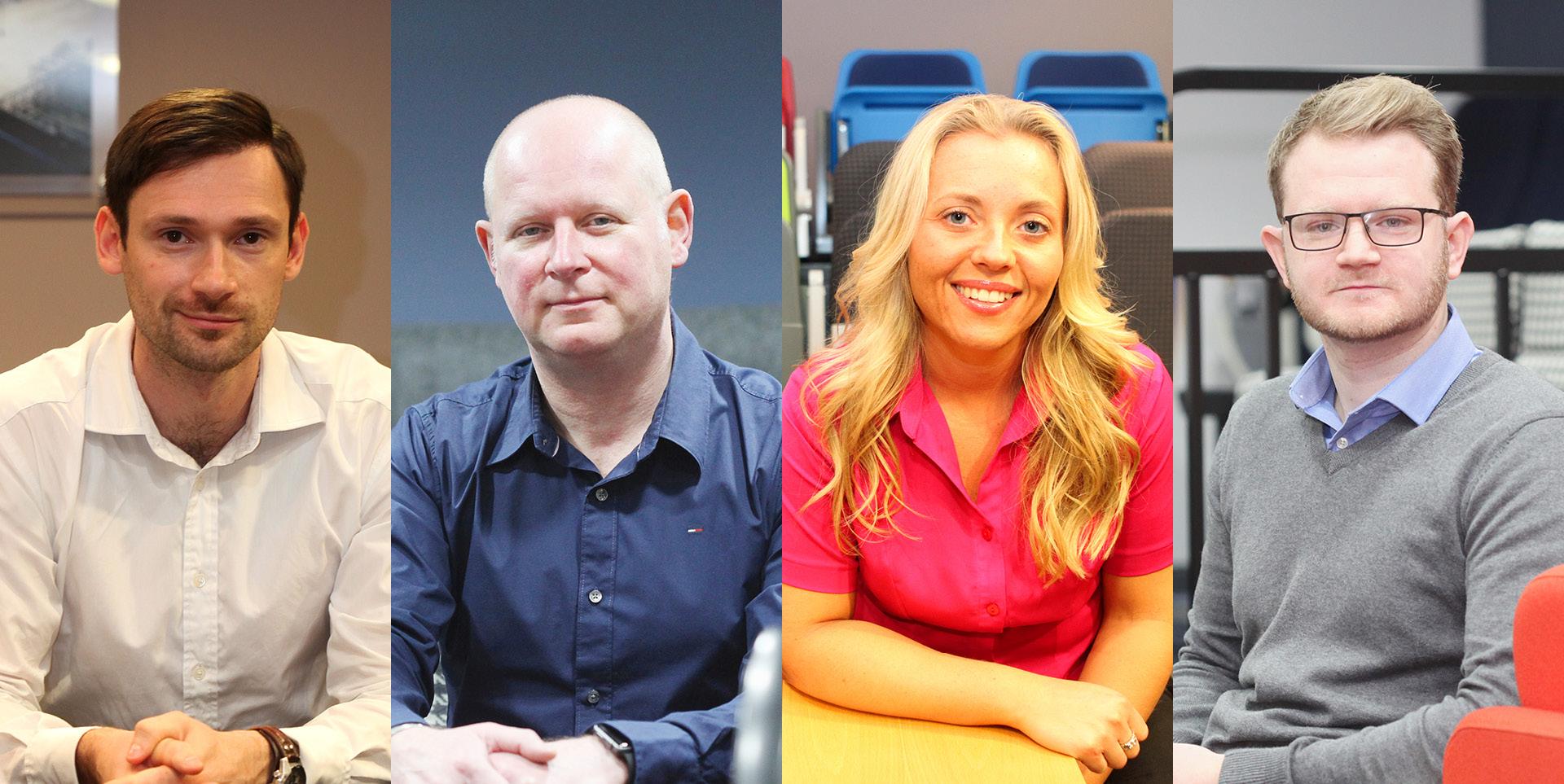 Sales Team Re-Shuffle!
As we continue to grow, we're pleased to announce a few changes to our sales team:
James Harper (pictured left), formerly our Sales Manager for clients in the South of the UK (as well as Head of UK Sales) has moved to the US to lend his experience to developing the US and Canadian markets. He'll be the first point of contact for clients and dealers across the US and Canada.
Gavin Ward (second from left) has left his position as Head of European Sales to take over James's UK South territory. He has also been promoted to Head of Sales, overseeing the Sales Team for all territories worldwide other than North America.
Jemma Gunning (second from right), our International Sales Manager, will be handing over the care of our US clients to James, and will be taking over management of our European territory. She'll also continue to look after clients in the Middle East, Asia and Australasia.
Our Service and Spares team have been renamed After Sales to reflect their increasingly broad role taking care of our customers over the lifetime of their seating. Anthony Edgar (right) has taken over as After Sales Manager with responsibility for both sales and operations management.
We wish all our movers and shakers every success in their new roles!