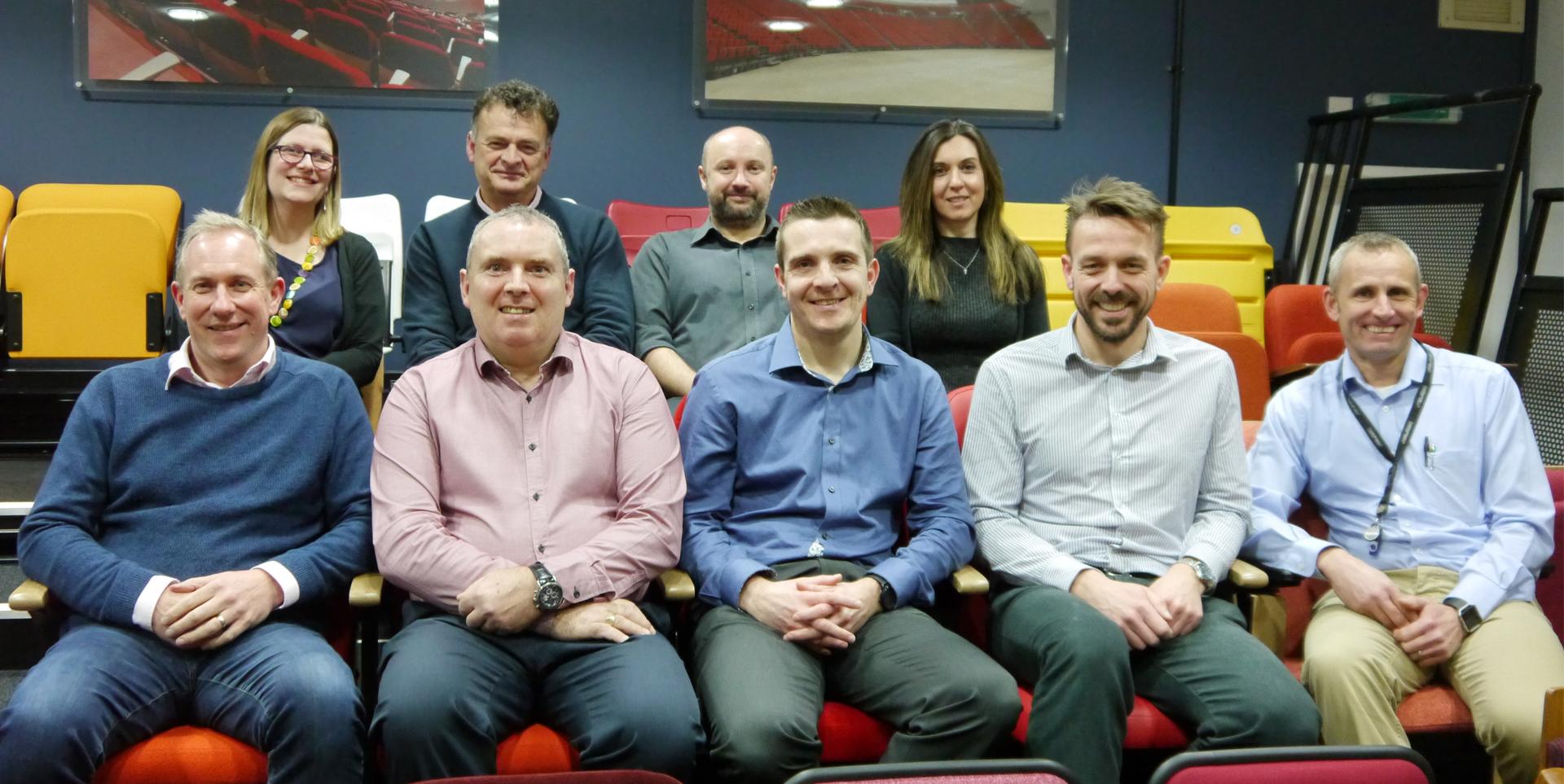 Keeping the focus on R&D
With the squeeze on construction spends in all sectors resonating right through the supply chain, innovation and supply chain management are the key to keeping our products accessible.
It will be familiar to any fit-out contractor or subcontractor – when there's any overspend early in a project, it's often the fittings and furniture that suffer from budget cuts. Compromises start to be made on the quality, durability and finish of interiors – items which are often pivotal to a customer's experience of a building. With 45 years in the construction industry, Audience Systems have experienced this many times, and we are tackling it upfront by using innovation, value engineering and supply chain management to deliver high quality products and uncompromised service to a price-conscious market.
Our Sales Director Gary Pillinger says, "We're proud of our excellent delivery record on projects; we know we're well-rated by contractors, and we know they want to work with us. So we're on a mission to keep our products accessible for them. We're working with our supply chain to revisit all our costs, but we're also focussing strongly on innovation."
For example, we've launched Optima, a value-engineered upholstered chair which offers their customers all the core benefits they are looking for in terms of comfort, build quality and ease of operation, at a lower price point. Optima also offers outstanding space-efficiency for those for whom space is as tight as their budget.
Streamlining product offering, re-negotiating supply contracts and considering new materials are all part of our R&D effort too.
Of course, we at Audience Systems still offer the higher specification seating for which we are well-known, and there is plenty of innovation in this area too. "We're still looking at some really exciting things – we're brewing a real innovation in terms of the system's operation and also looking at some fantastic new finish options that will really make our systems stand out from the competition."
Photo shows our cross-disciplinary Research and Development team, drawn from engineering, value engineering, purchasing, operations, sales and marketing. The team was brought together to keep R&D as a central focus with our business. Top row: Nina Parmenter (Group Marketing & PR Manager), Keith Ritson (Managing Director), Gary Saffhill (R&D Engineer), Crystelle Martin (Strategic Purchasing Manager). Bottom row: Gary Pillinger (Sales Director), Colin Stainer (Value Engineering Manager), Nick See (Engineering Manager), Steve Smith (Senior R&D Engineer), Paul Rigby (Director of Operations).