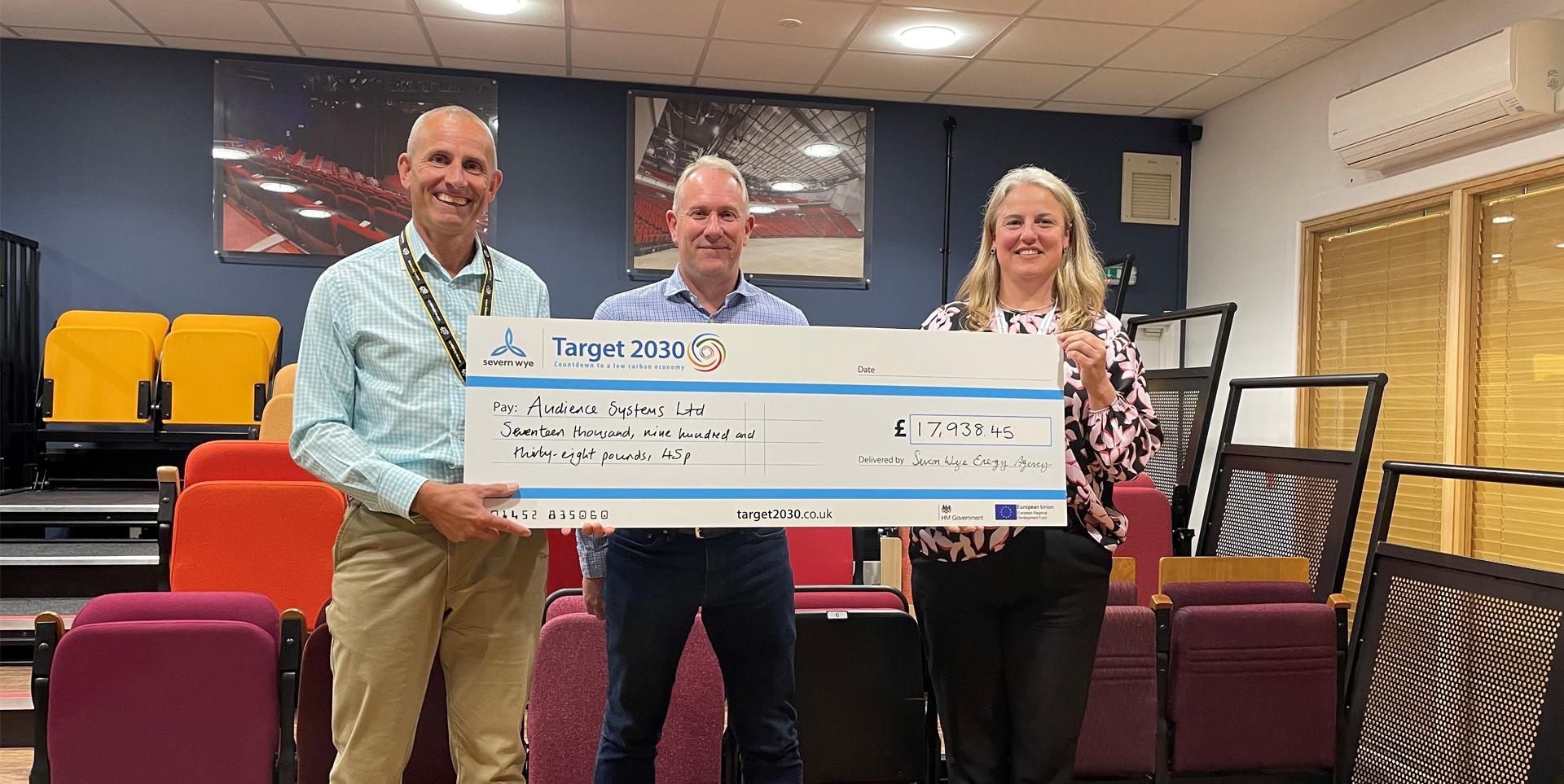 Audience Systems Wins Net Zero Funding
As part of the UK government and EU's "Target 2030" drive towards Net Zero carbon emissions, Audience Systems has been successful in securing nearly £18,000 in funding.
In line with our pro-active approach to improving our energy efficiency, we conducted a thorough site survey together with the Severn Wye Energy Agency. Together, we identified some key areas where the funding could make a real difference. As a result, we have replaced some ageing boilers and a compressor with more energy efficient models, and converted any remaining non-LED lighting to LED.
Paul Rigby, Director of Improvement said, "The funding has enabled us to move forward with some projects that have made a significant difference to our carbon footprint and our efficiency, and we're already looking at the next wave of improvements. Not all of those require funding of course – even simple things like turning down temperatures in the powder coat facility can have a real impact."
Adele Walker, Project Support Officer with Severn Wye Energy Agency, explained how the money has benefitted small businesses of all shapes and sizes, from pubs and village halls to motor racing teams. For manufacturers, the most common installations have been solar panels, air source heat pumps, LED lighting, insulation and additives and de-aerators to improve heating systems. She said, "What we're finding for small businesses is that these improvements work not only from an environmental point of view, but have an impact on the bottom line and the company's reputation, so it's win-win."
Photo: A cheque is presented to Paul Rigby (Director of Improvement) and Gary Pillinger (Chief Exectutive Officer) by Rebecca Knightly Brown of Severn Wye Energy Agency.