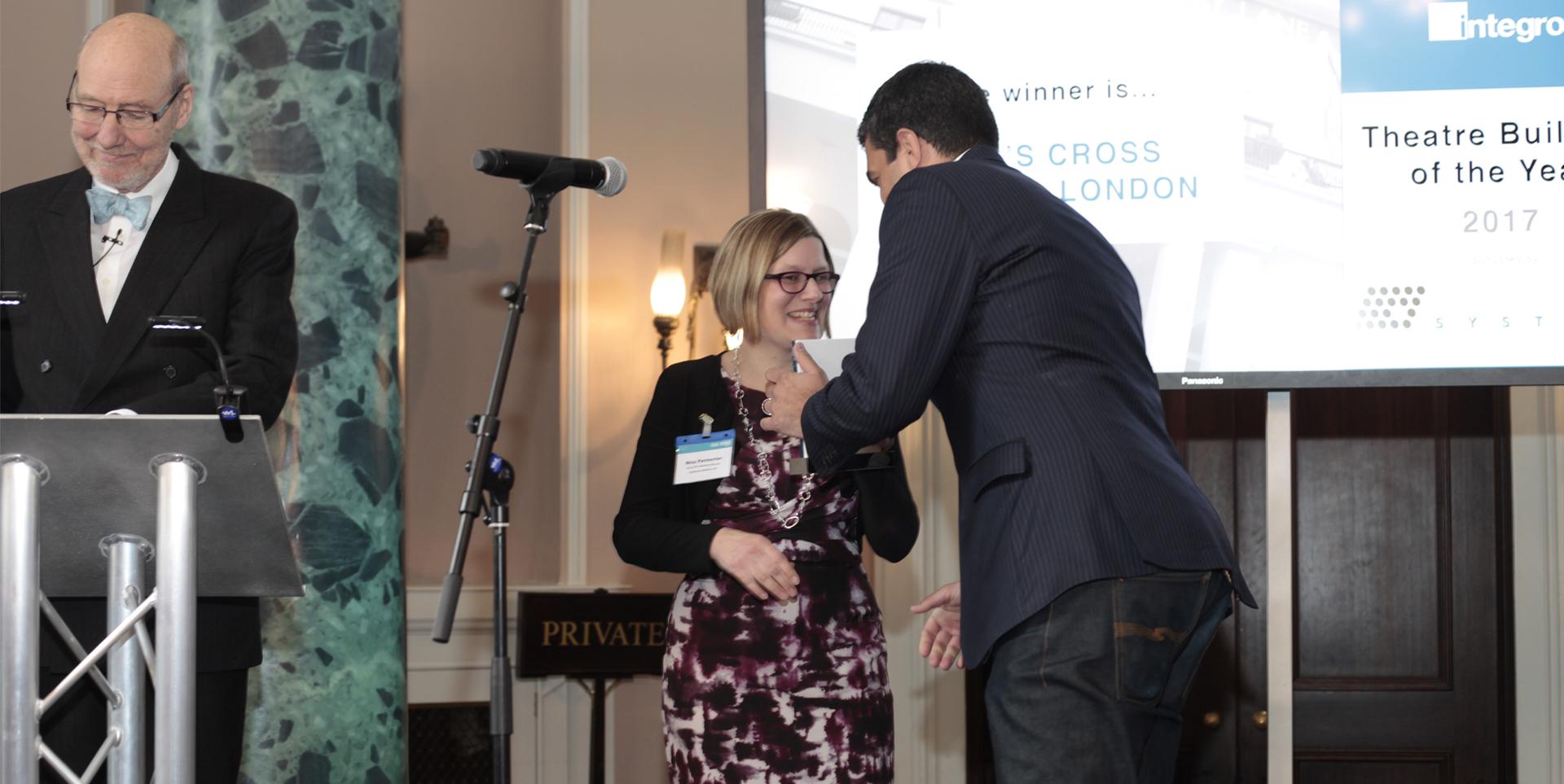 Audience Systems presents Theatre Building of the Year
Audience Systems were delighted to present Tristan Baker from the highly unique King's Cross Theatre with The Theatre Building of the Year Award at The Stage Awards 2017.
The theatre started as a tent by King's Cross Station, originally created as an authentic space to stage The Railway Children and has grown into a flexible "Theatre Village" offering innovative theatre outside the West End.
Sadly the space is now due to be churned once more, and will shortly see the construction of Google's new London offices. However the King's Cross team have vowed that the theatre will live on elsewhere.
The photo shows producer Tristan Baker collecting the award from Nina Parmenter, Marketing Manager at Audience Systems at The Stage Awards. For more information about the event, and the winners of the other categories, see www.thestage.co.uk/awards