Cardiff Met - Refurbishment
Cardiff, UK214 seats
Before the refurbishment...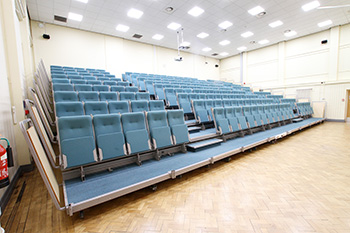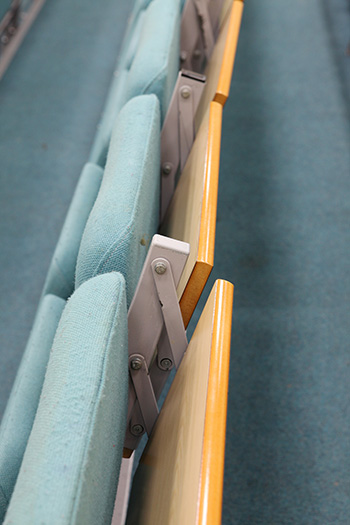 At Cardiff Metropolitan University, we refurbished a retractable seating system which was not originally manufactured by us.
While the understructure was still functioning, the chairs had become irretrievably worn - many were in fact unsafe or broken.
We replaced them with 214 smart Espace 628 high back chairs with individual folding writing tablets, bringing the room back to life - and back into full use. And because the Espace 628T can be used with or without the writing tablet, it opens up the room to be used as a theatre or cinema as well as a teaching space.