Features and Benefits
Trenomat stages are some of the most robust on the market. With Airstage, a stage or stepped rostrum can be simply lifted out of the floor. The stages are stored in a pit just 180-200mm deep and sit flush with the venue floor when stored. They can then be raised into position with a detachable handle. As a result, no extra storage space is required, and minimal handling is needed.
Airstages are best explained by watching our short demonstration video below.
No separate storage space required

Stage just stows away in the floor

Customisable

A wide range of surface finishes is available, but further customisations can be made on request. Please discuss your requirements with us.

Multiple Uses

Suitable to create stages, stepped structures, rostra or choir stages.

Height Adjustable

Up to a height of 1500mm

Gas Assisted Lift

Gas assisted height adjustment system with safety catches, requiring just 30 seconds and 25kg of force to lift the stage into place.

High Performance Load Bearing

Up to 750kg/sqm

Certification and Accreditation

TÜV tested, verified static calculations
Options
Accessories
Stairs
Access ramps
Banisters
Safety rails
Horizontal stacking trolley
Vertical stacking trolley
Stage skirting in a choice of fullness
Service access hatches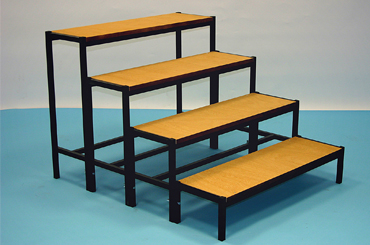 Step unit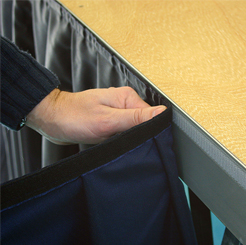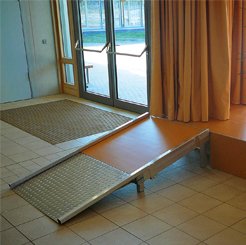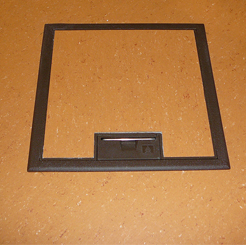 Left to right: Drapes, wheelchair access ramp, service access hatch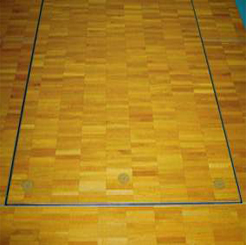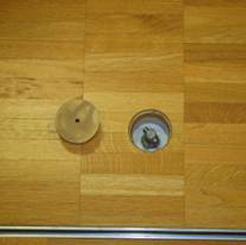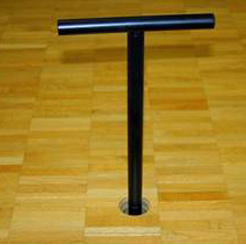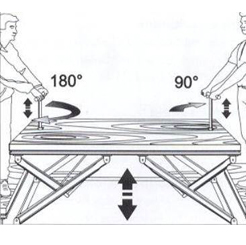 Above: Raising and adjusting the stage
Rail Options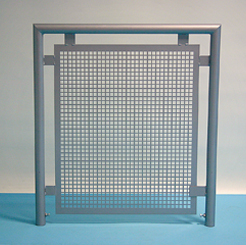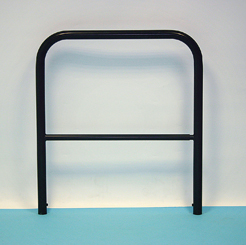 Surface Plate Finishes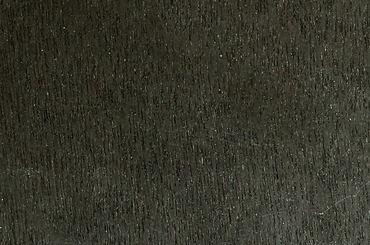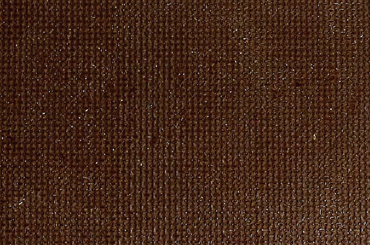 Weather resistant black; weather resistant dark brown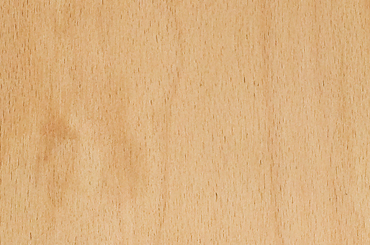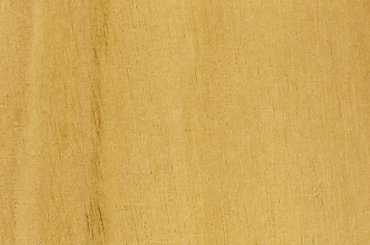 Varnished natural beech; varnished natural plywood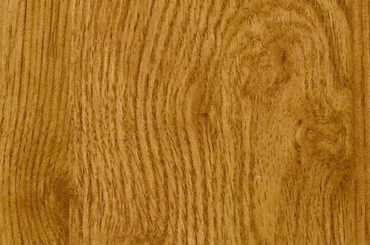 Oak parquet
Dimensions
Surface Plate Dimensions
Airstage: 2m x 1m Airstage E: 2m x 1m Airstage G: 3m x 1m
Height Adjustment (Airstage)
Airstage: 0mm, 200mm, 400mm, 600mm, 800mm OR 166.7mm, 333.3mm, 500mm, 666.7mm, 833.3mm above top of pit
Height Adjustment (Airstage E)
200mm, 400mm, 600mm, 800mm, 1m, 1200mm, 1350mm OR 166.7mm, 333.3mm, 500mm, 666.7mm, 833.3mm, 1m, 1166.7mm, 1333.3mm above top of pit
Height Adjustment (Airstage G)
200mm, 400mm, 600mm, 800mm, 1m, 1200mm, 1350mm above top of pit
Maximum Structure Height
Airstage: 0.8m from upper edge of pit Airstage E/G: 1.35m from upper edge of pit