Benches - Agile and economical
Combining retractable platforms with benches gives an economical and flexible solution with fast turnaround times.
Upholstered "Chorus" Bench with Backrest
A popular, practical alternative to individual seats, the Chorus Bench has a fully upholstered seat and backrest and integral front fascia in beech veneered timber. When used on retractable platforms, the backrest simply folds back before the system is retracted. Choose from a standard or higher backrest.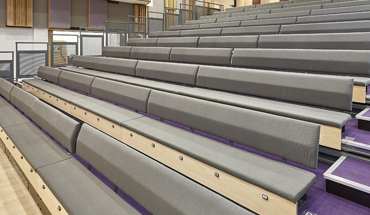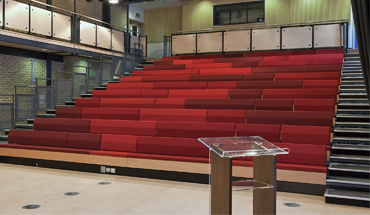 Upholstered "Duet" bench
A padded, contoured and fully upholstered seat with integral front fascia in beech veneered MDF.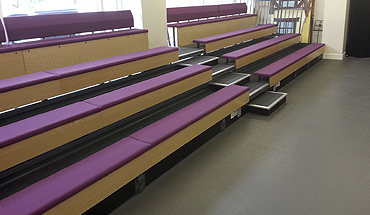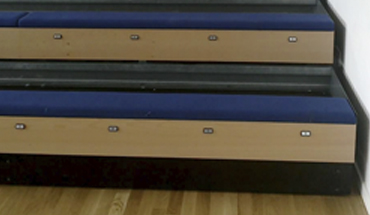 Plastic benches ("Contour" and "Profile")
The durable credentials of our plastic bench range make them a great seating solution for sports venues and schools. The Contour Bench is a one piece, blow moulded polyethylene bench which has been shaped for comfort. The Profile Bench is formed from injection moulded plastic with ribbing for strength.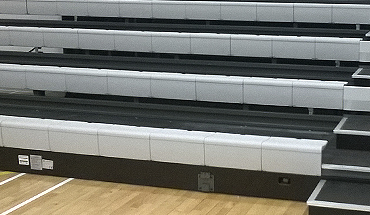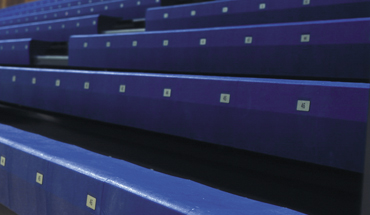 (Images show: Contour and Profile Benches)
Wooden "Unity" Benches
A simple bench constructed from beech veneered MDF. Easy to clean, the Unity Bench is ideal for schools and studio theatres.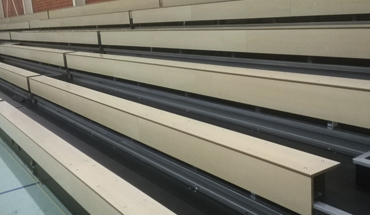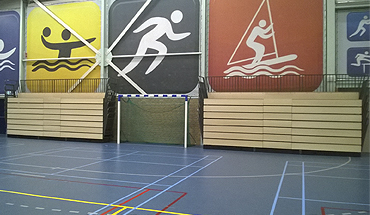 Dimensions
Minimum row depth on retractable TX platforms
650mm
Minimum row rise on retractable TX platforms
260mm