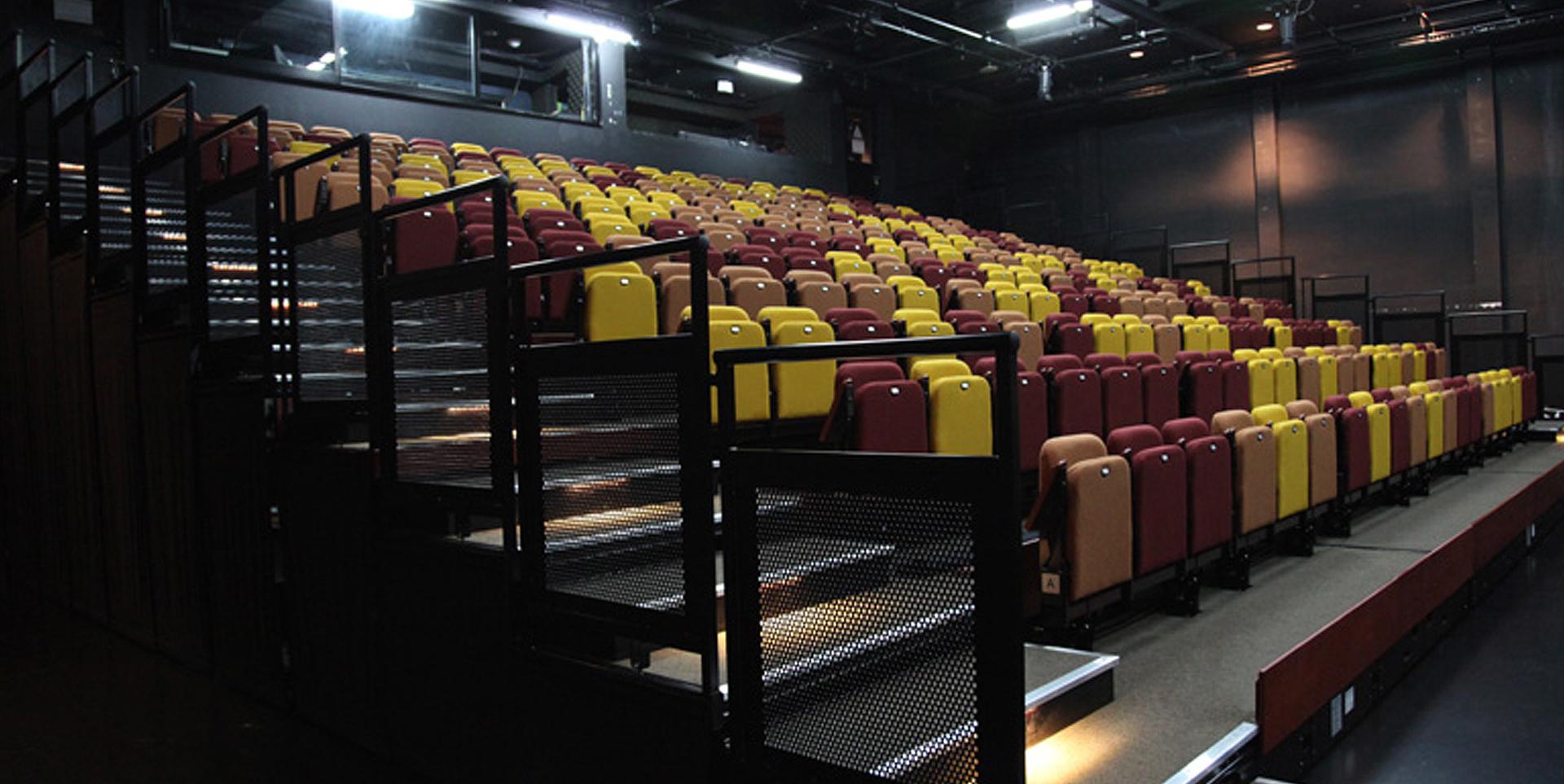 What a difference a rail makes
Excited by rails? Come on, who's excited by rails? Well you should be. It's often an afterthought, but the choice of rails for a retractable system can have quite an impact on your seating bank's appearance and usability. You can choose from our standard options or work with us to create your own design.
In terms of off-the-shelf designs, our punched steel sheet rail (shown in the main image above) is the most popular, with wooden and steel bar options also available.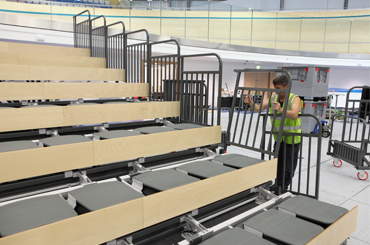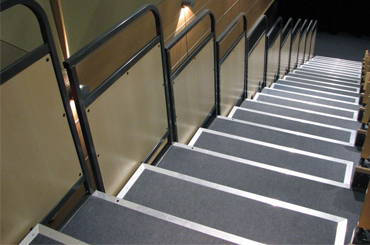 Above: removable, steel bar rails at Derby Multi Sports Arena; timber rails at the Canadian Aviation Museum
Functionally, our standard options include removable rails, as demonstrated above, which give a neat upright appearance but must be stored separately when the platforms are closed (we can provide trolleys to make your life easier). If you want to speed up the opening and closing of your system you can opt for self-storing rails, which nest together as the retractable platforms close, or folding rails. The limitations? Self-storing rails need a 250mm clearance at the end of the platform to allow nesting room, and folding rails either need to be located next to an aisle, or a generous row height is needed to allow the rails to fit on top of a stored chair.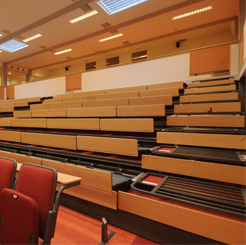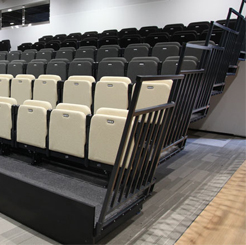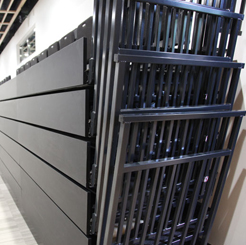 Above: folding rails at Budapest College; self-storing rails (open and closed) at MND Hub, Singapore
So how about a little creativity? We've created custom designs on many occasions - to blend visually with an interior, to add features, or to comply with regulations. Please use our gallery below for inspiration, or suggest your own design when specifying your seating unit. It really can make all the different to your auditorium.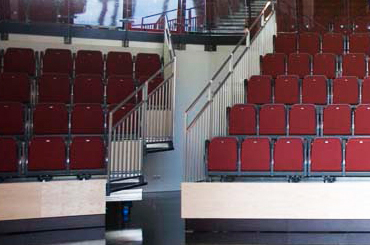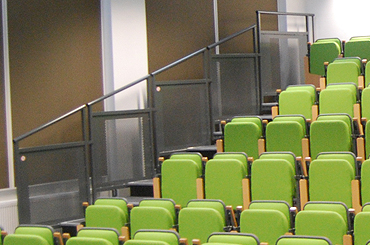 Some sloping rail designs at Bridge Academy, Hackney (photo courtesy of Bridge Academy) and St Mary's University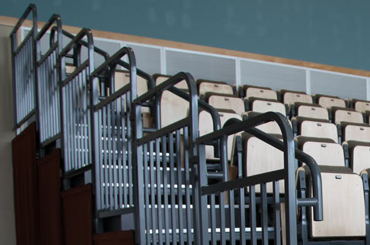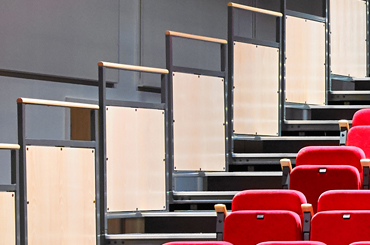 Above: additional "grab rails" to comply with US regulations at CityDance Academy, tactile timber top rails at Johnstone Town Hall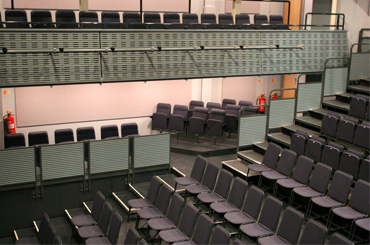 Custom design rails blend with the building's balconies at Leeds Carriageworks Theatre; a unique rail design at Kuusiluodon Lukio School, Finland