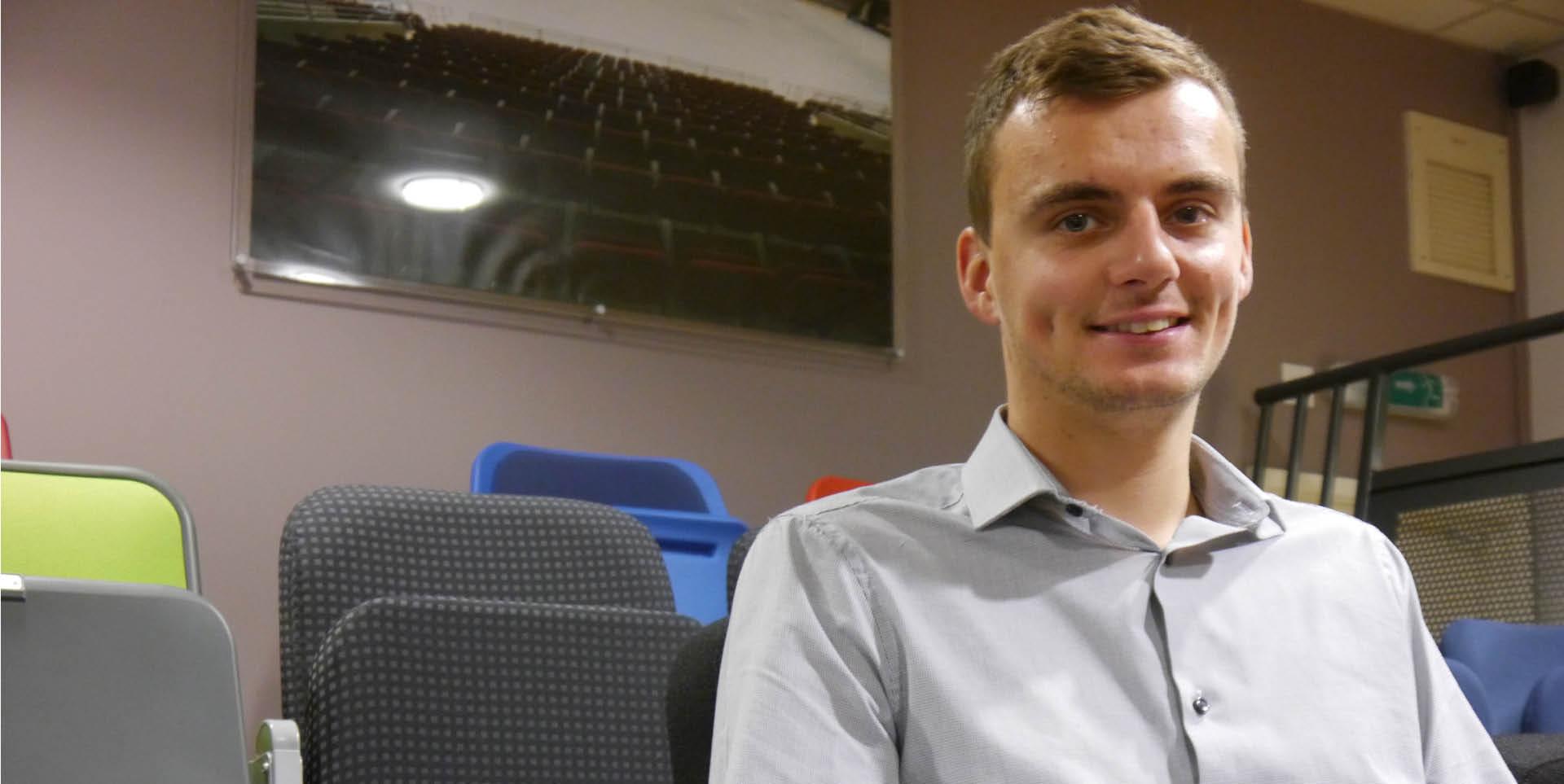 New Star in the Project Team: Conor Rodwell, Project Manager on the Ascent
We're delighted to welcome Conor Rodwell to the Audience Systems family. Conor started last Monday in the projects team, bringing bountiful experience and enthusiasm.
Born in Clevedon, Conor started an apprenticeship in Weymouth immediately after school, working in sheet metal fabrication, attending college in Bournemouth 1 day a week. Diligence and aptitude meant he completed his qualification 6 months early, and moved on to work in the company's engineering design department, honing his AutoCAD skills. Looking for the next challenge, Conor made the move to Krisco Engineering, the rail and infrastructure specialists, as a Projects Estimator with an AutoCAD element. Moving up through the ranks at Krisco, Conor was invited to join the site survey team working in London, surveying and designing on site, before moving on to fully fledged Site Manager working out of Tottenham Court Road, running London crossrail projects.
Conor's swapped the excitement of London for the rural pleasures of Westbury and to be closer to his family and girlfriend. As the market leader in retractable seating, with prestigious clients and large complex projects, Audience sounded like a fantastic new challenge for his new location. He's keen to put his wealth of project management skills to good use here and his breadth of experience across specialised fields has already proved invaluable.
In his own time, Conor's a fearless climber and mountaineer, making a twice-annual pilgrimage to the Alps to indulge in his passions for being cold and at altitude. He spends his weekends conquering the peaks of the Lake District, Snowdonia or Scotland. A personal goal for our new Project Manager is to cover himself in glory as part of a team to scale a previously un-climbed mountain. He has his sights set on the Himalayas and the steely look in his eye says there's not much that would stop him.
"When I was in my first role, as an Engineering Designer," says Conor, " I worked on specific elements of projects, but wanted to be managing the whole process. And now I am, I'm thrilled to have reached that professional ambition. I'm always looking forward to the next challenge."
It's pretty clear Conor is a man who does what he sets out to do, so he is going to fit in beautifully to our Projects team. Good luck Conor. Next challenge: unchartered Nepal.