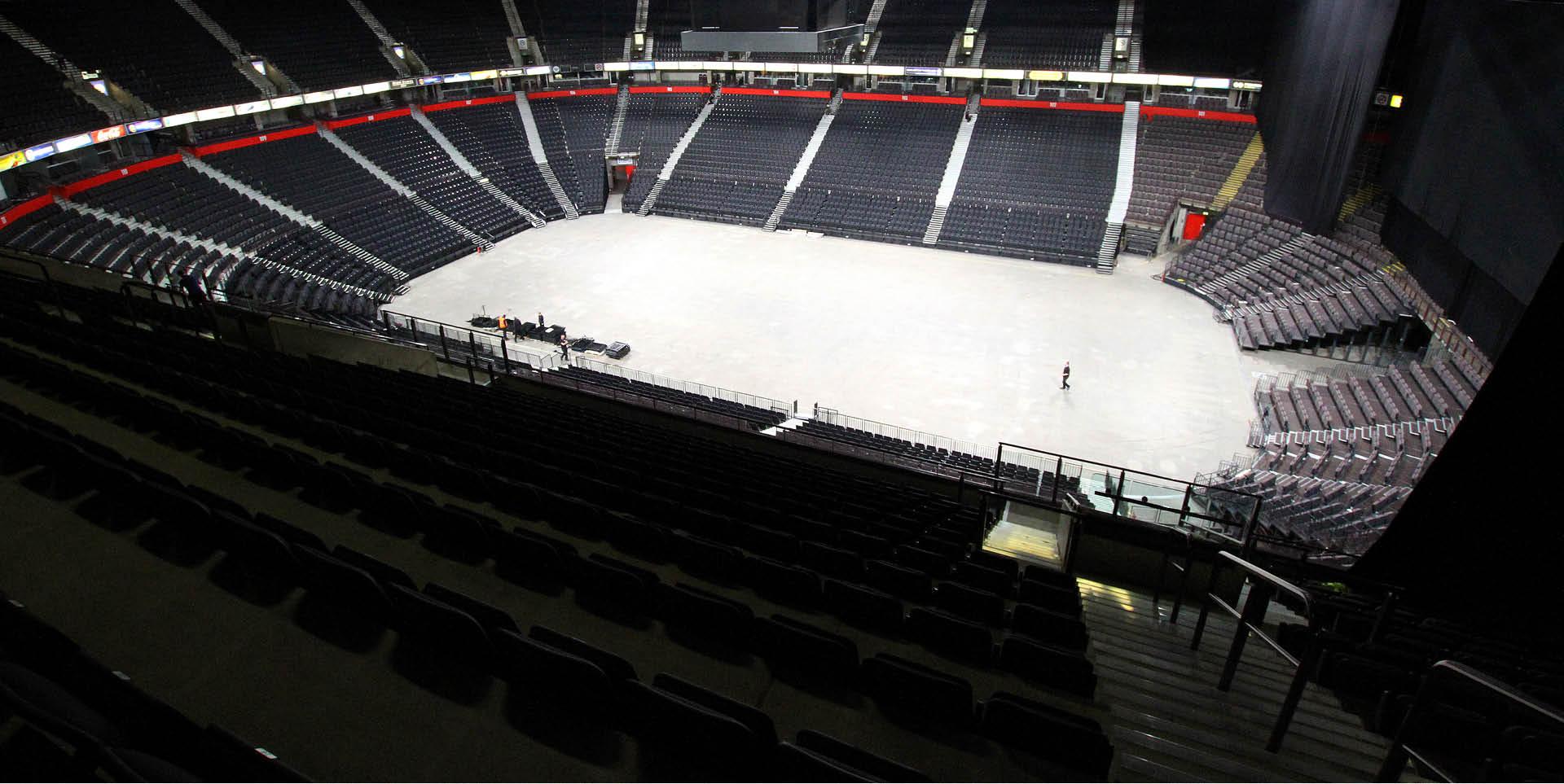 New Look Manchester Arena Unveiled
20 years ago, Manchester Arena looked to the best in the business to supply the seating for their new arena. When they were ready to replace their seating, why did they return to Audience Systems?
"Thank you for backing this project with commitment, enthusiasm and teamwork. We are very pleased with the results and we couldn't have done it without your help. "
James Allen, General manager of Manchester Arena
After two decades serving them well, the arena management at Manchester were aware the seating and retractable units first installed by Audience Systems when the arena opened, required updating. Obviously impressed by the longevity the original system offered, they also knew the experience and expertise offered by Audience was the clear choice for the replacement system.
Robust, beautiful and in double quick time
Being a busy venue, Manchester had to organise this extensive refurbishment programme around events and functions, requiring forensic project management and coordination between arena staff and suppliers. In an astonishing 44 days, the arena was cleared, cleaned and refitted with 28 new retractable systems and 11,600 new Accolade chairs. The chairs were fitted with a protective plastic panel on both the back and seat to protect the upholstery and increase their durability. Manchester worked in close collaboration with Camira fabrics, selecting a gortex based product which offers stain and tear resistant properties as well as being straightforward to clean for optimum user experience even with short turn around times between shows.
Bigger and better
Engineering has developed since the first installation which has allowed us to reconfigure the retractable units to increase the number of seats in the arena by 345, meaning more happy customers and increased revenue potential.
And there's more...
Underway now, the second phase of the overhaul involves 5,551 original Espace 628 chairs, installed 20 years ago being treated to a facelift. The chairs sit behind the stage and are used only when the arena is in the round so are still in perfect working order. Due to their reduced usage, it was decided to simply refurbish those seats in the same fabric as the rest of the new seats, adding protective back and seat panels so they will blend seamlessly with the new chairs.
Opportunity to shine
Audience Systems Sales Director, Gary Pillinger has been thrilled with the result at the arena:
"This has been a really complex job, but one with amazing results. Almost 12,000 seats, on a mixture of fixed tiering and 28 retractable units, as well as the arena's requirements for additional seating, and their need for slick transitions between set ups to minimise site team's time, have made it an exciting project. The team at Manchester have been a pleasure to work with from start to finish and we are always thrilled to be given a challenge; it's an opportunity to show the industry what we can do."