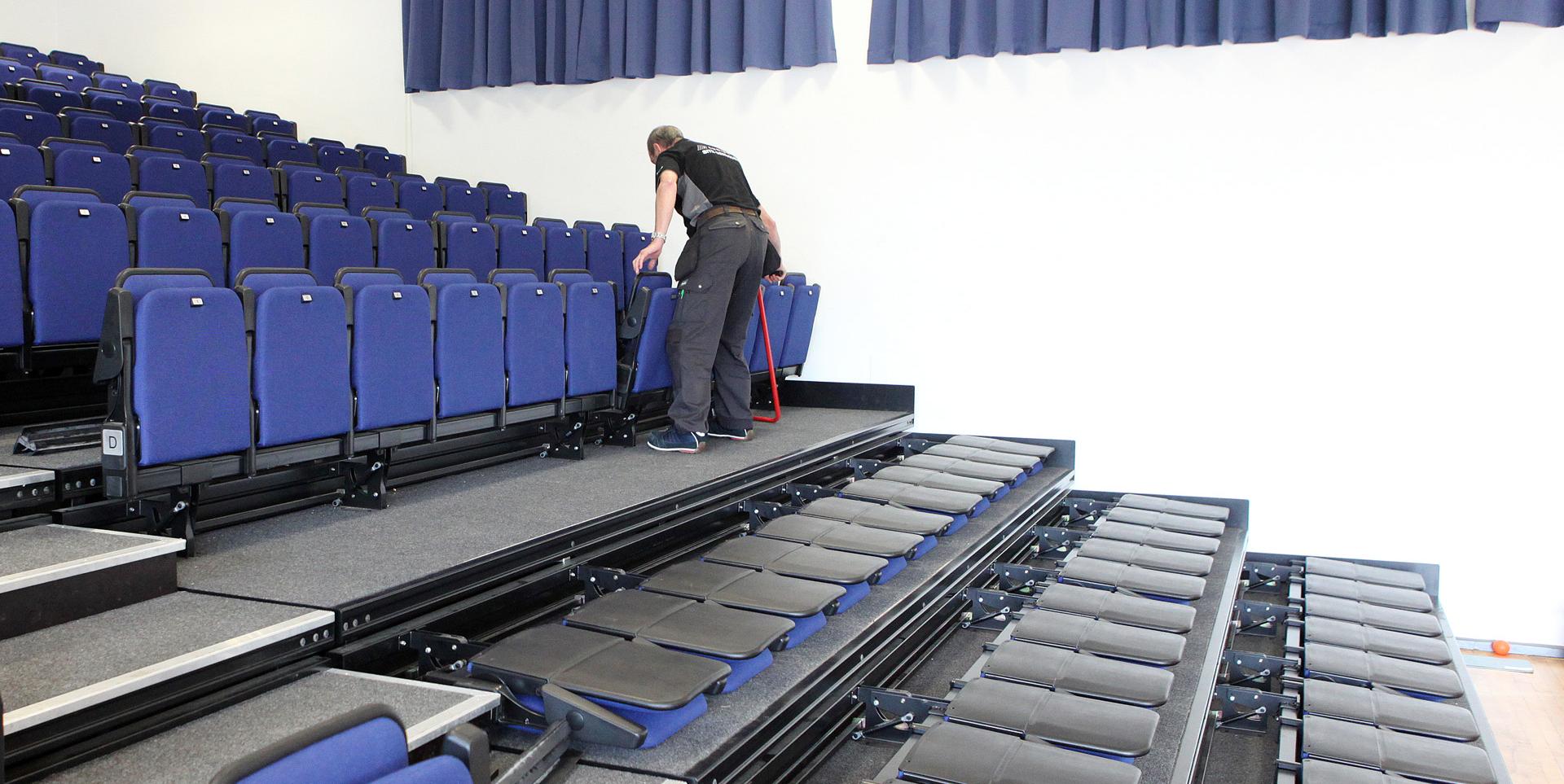 Annual servicing – safe seating, safe working.
We recommend that all our customers, especially those with retractable seating have an annual inspection check carried out on their seating.
An annual inspection is the best way to ensure a long and trouble-free life for your retractable seating, whether made by us or someone else. The small adjustments our engineers now will prevent long-term wear and tear. Of course, it will also fulfil your obligations under PUWER regulations to have your equipment inspected annually, provide peace of mind, both for yourselves and your insurers and keep your warranty valid.
Is it safe to have engineers on site?
We would like to reassure our customers that there is no need to delay your annual service this year. We are working hard to ensure that we can continue to look after your seating system and do so in a safe manner.
We have of course made a few adjustments to the way we carry out our visits. For instance, we are travelling separately to site wherever possible, have adjusted some of our carrying and handling practices and have issued guidance to our site staff on handwashing and use of communal areas, and wearing of PPE. All our site staff are well versed in the very best COVID-safe practice, but please call us to discuss any concerns. We will of course work within your own on-site guidance as well.
Our aftersales department looks after numerous customers who have had their seating for 25-30 years or even more. We want to work with you to make sure that your seating delivers the same value to you.
Contact our aftersales department on +44(0)1373 865050, or by email at aftersales@audiencesystems.com