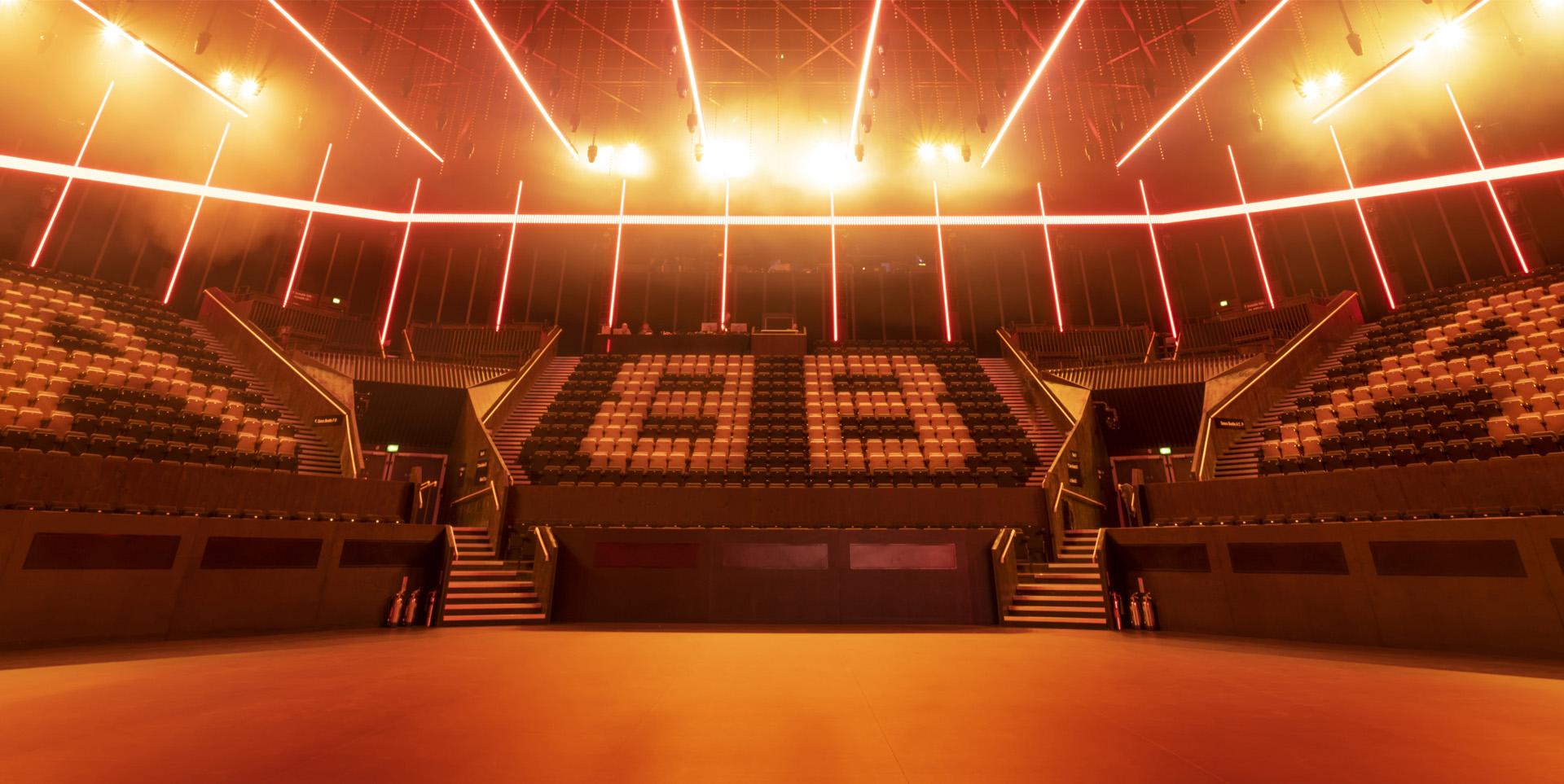 Temporarily Brilliant - The ABBA Arena
The Abba tour is unique in so many ways. Created by Industrial Light and Magic, it is groundbreaking – a mashup of the real and the unreal, performed by virtual "ABBA-tars" backed up by a live ten piece band. The show is the result of five days' filming of Agnetha, Anni-Frid, Björn and Benny using 120 motion capture cameras and one thousand animators. It is delivered into the three thousand capacity arena using 291 surround sound speakers and a 65m pixel screen.
But the arena itself is unique too. Stationed in London's Queen Elizabeth Olympic Park for at least the next year, it is a completely movable venue. When the show moves to another city – so will the intriguing hexagonal arena.
For the seating, Audience Systems worked with architects Stufish from the start to design seats that could be easily slotted into, and removed from, the structure. 1650 comfortable, supportive Espace seats feature high backrests, comfortable pocket sprung seats and, of course the all-important cupholders. The two-colour design of the auditorium picks out the ABBA logo.
The show has been enjoying rave reviews with audiences quite simply unable to believe their eyes. Could this be the future for other performers who long for the tour without the… touring?
ABBA Voyage is in East London (opposite Pudding Mill Lane DLR Station) until at least May 2023. More information about the tour can be found here: https://abbavoyage.com/
Main Photo by Johan Persson courtesy of Stufish Entertainment Architects
Photo used in the thumbnail for this article is of ABBA taking a pre-recorded curtain call at the end of the ABBA Voyage show. Photo by Raph_PH via Flickr.