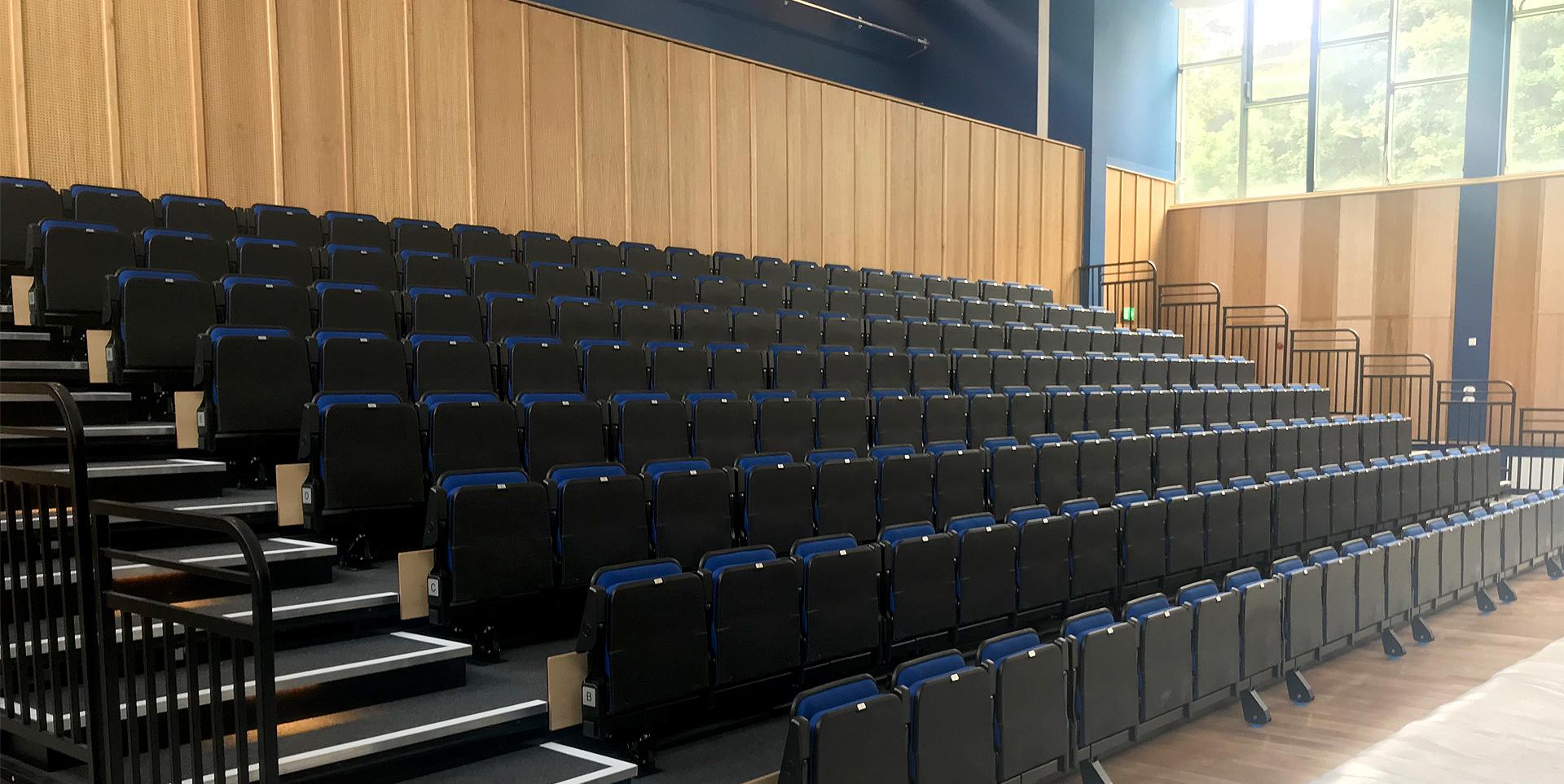 Queen's Hall, Dunoon Refurbishment
The dramatic transformation of Queen's Hall, Dunoon is coming to a close, ahead of the auditorium's re-opening event - ABBA Mania on 28th July.
The whole building is being updated as part of a redevelopment of the Dunoon waterfront, and will include a library, café, Visit Scotland facility, fitness suite and soft play centre.
We've just completed our retractable seating installation in the new auditorium. A flexible combination of retractable, removable and fixed seating gives a total auditorium capacity of 512.
With clean finishes sympathetic to the contemporary interior of the new building, the retractable seating system nestles perfectly beneath a new balcony. Like all restoration projects, it was a complex undertaking, but Shane Greer, Project Manager from McLaughlin & Harvey Ltd said: "We would like to thank Audience Systems for their first class retractable seating product and service. Their professional approach was outstanding and we are looking forward to working with them again in the near future."
The seating unit closed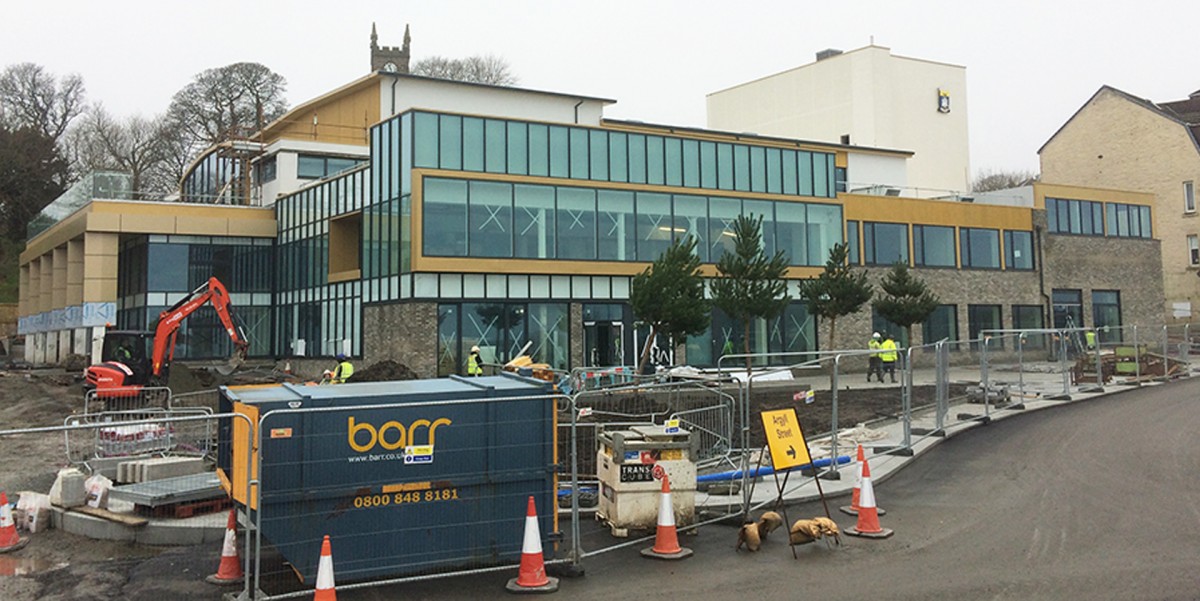 The current site