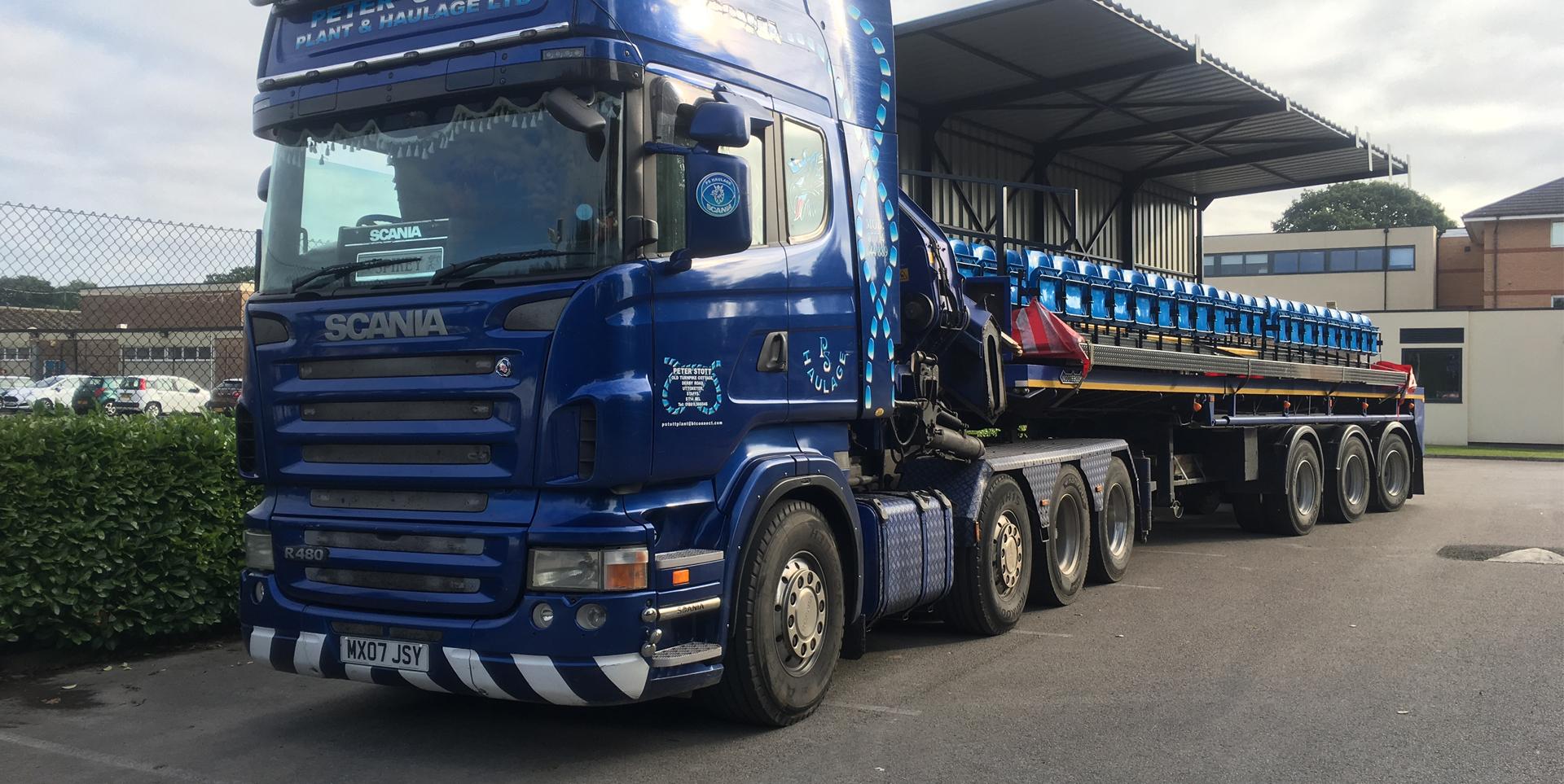 New Premier Grandstand Design Launched
Our popular Premier Grandstand is an instant pitchside seating solution, which arrives fully assembled and ready to use.
This simple way of increasing seating capacity is already installed at grassroots football clubs, training grounds and school sports grounds across the UK.
We're delighted to announce the launch of our new, thoroughly revised design for the stand which offers the following benefits:
Even sturdier design with thicker steel sections
Improved sightlines
Option of seven-tiered "standing" grandstand alongside the existing four-tiered "seated" design (and yes, it still fits on the back of a lorry!)
Modular design with a choice of four sizes of seated grandstands and four standing grandstands, which can be combined to create your desired capacity. 50 and 75 seat modules allow clubs to easily increase capacity in line with FA Ground Grading requirements.
Improved wheelchair positions offering even greater integration into the seating area.
All Premier Grandstands comply with the recommendations of the FA Green Guide and seats are FIFA and UEFA approved. To find out more, contact Rob or Carla in our Grandstands team on 01373 865050 or visit our Premier Grandstands page.