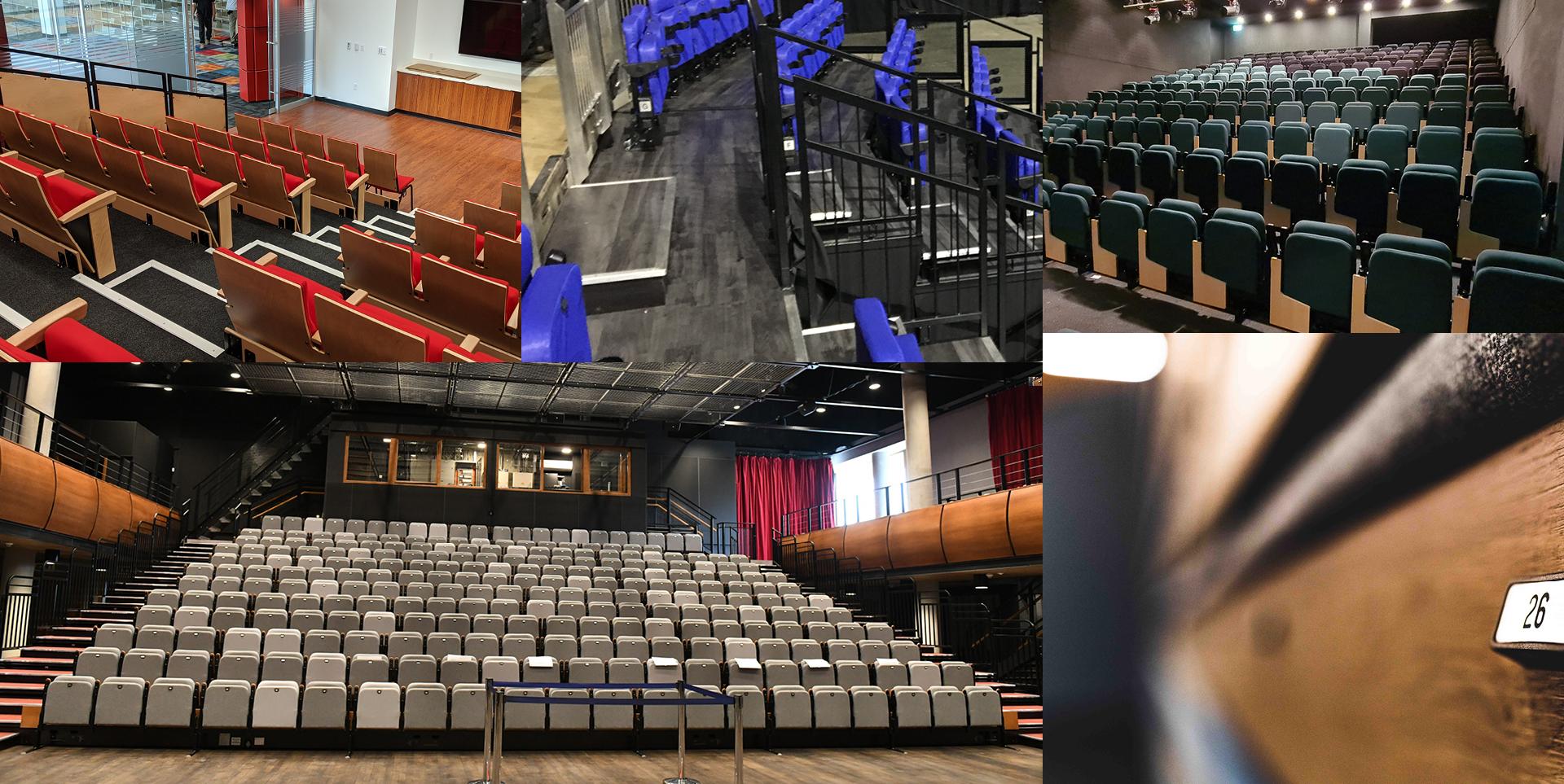 Looking For Design Inspiration?
We work with our clients to create a really diverse range of looks for retractable auditoria worldwide. To inspire you in your auditorium project, here are some of our most recent installations - with some very different designs.
John and Judy Gay Library, Texas, USA – Bright colour and timber accents to the Recital chairs ensure even this small installation looks fantastic. Slope-top rails add a sleek finish.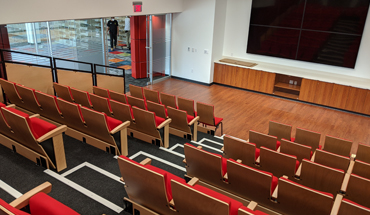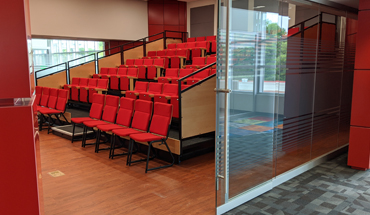 Narre Warren South P-12 College, Melbourne, Australia – Benches are given a real lift with beautiful wooden fascia finishes and a pastel palette of upholstery.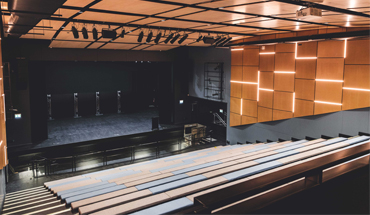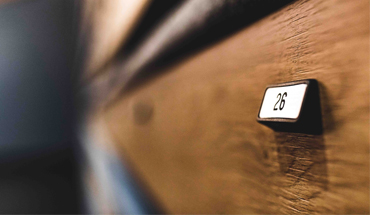 Anglo American School, Sofia, Bulgaria – two-tone grey upholstery works wonderfully with the palette of the room here. Timber accents from the balconies are carried across the fascias of the seating unit (visible when closed and just seen here on row 1) and red carpet creates a pop against the room's black décor.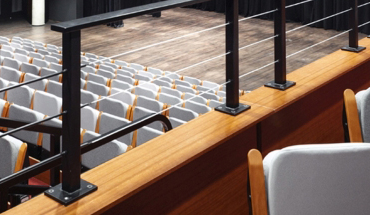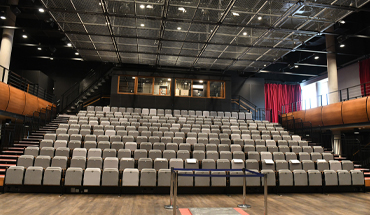 VIP unit, O2 Arena, London – This small retractable system is used in a VIP area of the arena. High quality grey timber-effect flooring subtly lifts and demarcates the area.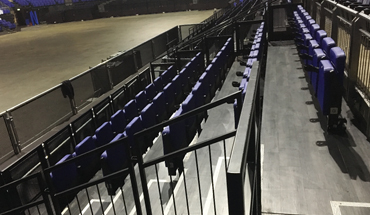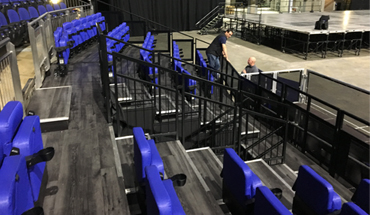 St Augustine's College, Sydney, Australia –a really unusual use of three seating colours makes for a striking auditorium. Foldaway writing tablets add to the room's functionality – plus the retractable seating system can be opened and locked to three different row counts, creating at least three auditoria in one.