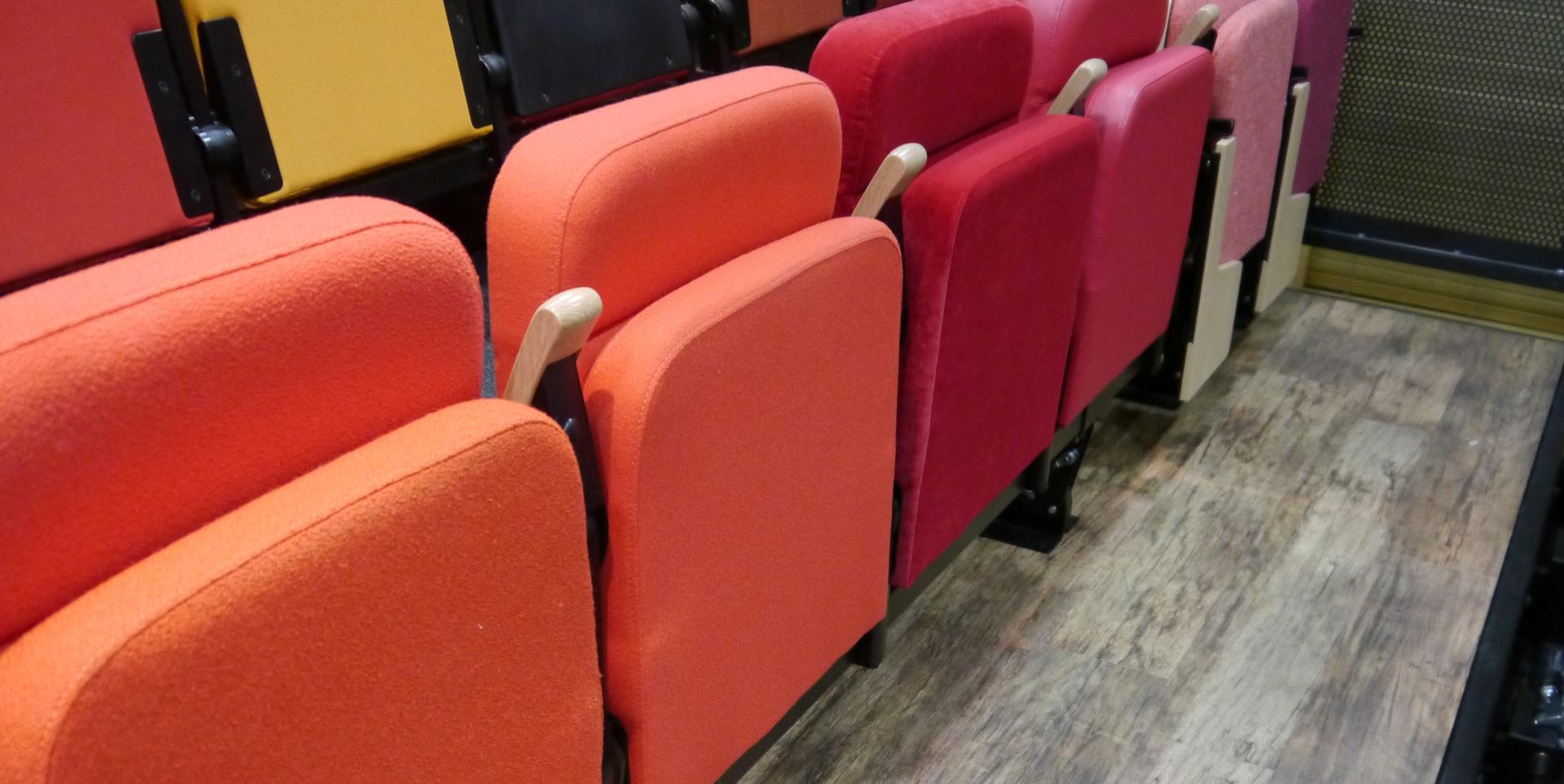 Beautiful flooring to enhance your seating system
The above image shows the new flooring range fitted at our UK showroom.
In response to research conducted within the corporate events community, and with customers in continental Europe, Audience Systems has introduced a range of refined wood-effect plank flooring for our retractable units.
The flooring not only looks good, it is also extremely durable and easy to clean and comes in a huge range of finishes.
The first retractable systems featuring our wood-effect flooring will be installed at The O2 Arena in August, as part of the American Express VIP area. The flooring will help to ensure that the refined experience of the VIP lounge continues through to the seating area.
For our existing customers, wood-plank flooring is also a great way to freshen up the look of an older seating unit as part of a refurbishment package.
We'll post some pictures of those platforms once complete – in the mean time, you can see it on one of our retractable systems in our UK showroom.