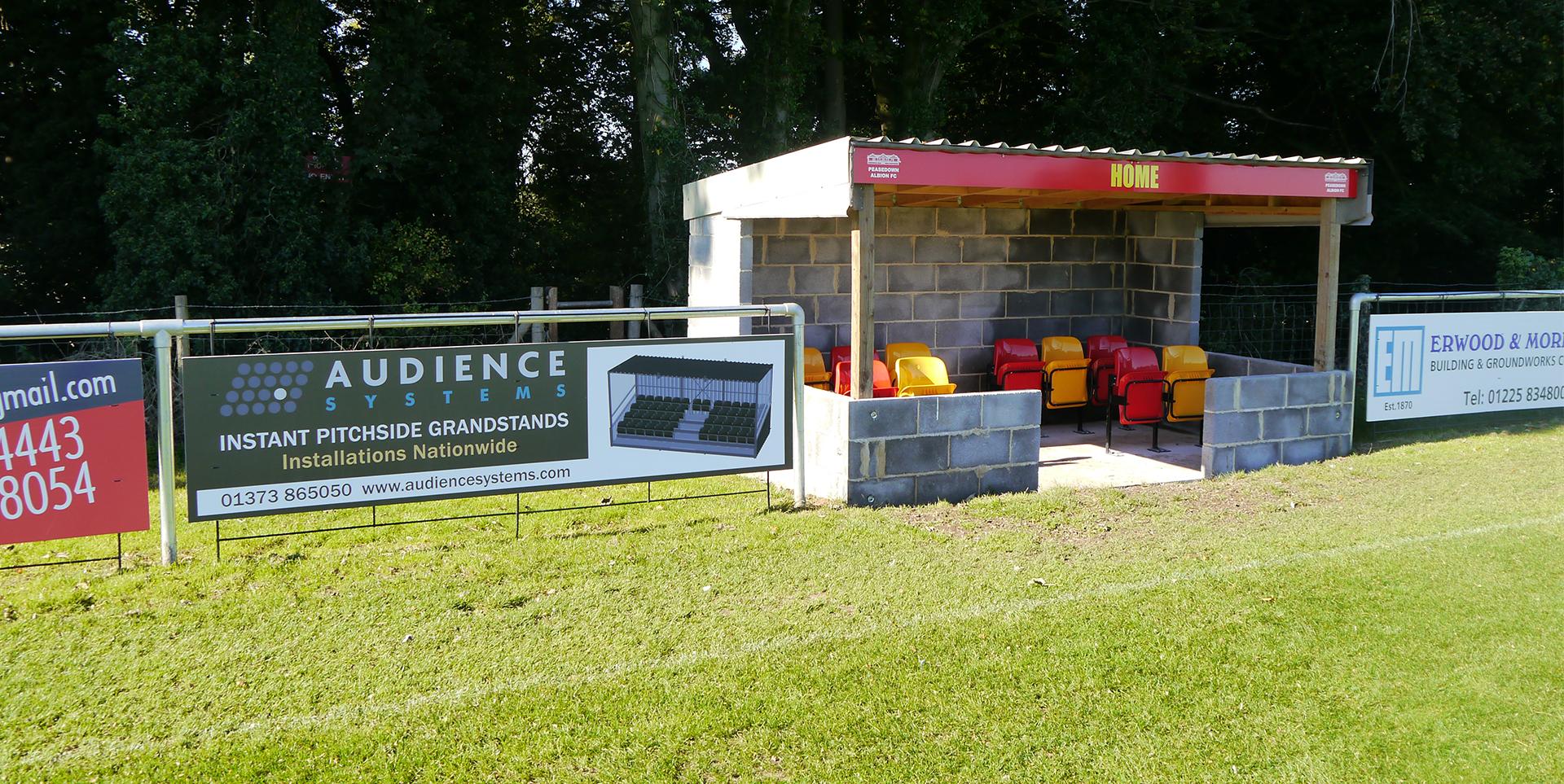 Audience Systems' Seating Donation Boosts Local Team
Audience Systems are proud to have played a small part in the growth of a blossoming local football club, Peasedown Albion FC.
We recently presented club Manager Matthew Seviour with 20 seats for the club's new dugouts. It's part of an ongoing story which started in April 2015, when Matthew left a successful career in the printing industry to take the reins of his local football team. Matthew, who had previously been involved in the club's youth teams, immediately started a men's team. That team have won eight trophies in their first three years, now playing in the Premier Division of the Mid Somerset League. Altogether, Peasedown Albion now have three senior men's teams with 92 players, while 130 children and young people are involved in the youth teams. Not bad for a village with a population of around 6,500.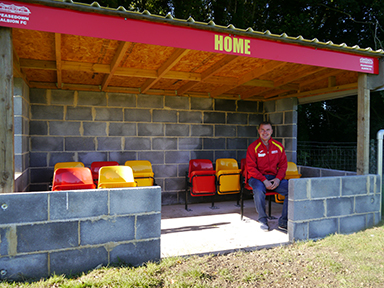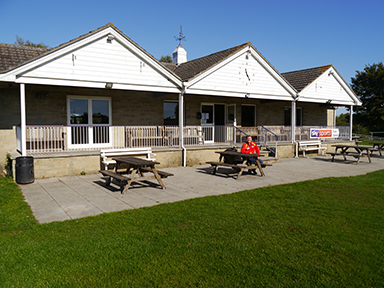 The club's aims are not only about sporting success, but also about providing strong role models and a supportive atmosphere to young people – and making a real contribution to the life of the village. Peasedown Albion's success has been the result of massive efforts by a lot of people – the volunteer coaches and groundsmen, the army of fundraisers, and local businesses, like Audience Systems, who have made contributions and donations. A £12,000 grant from Tesco has been topped up to £19,500 to remedy the now impressive pitch; £7,000 from the Somerset FA has contributed to £14,000 for the tractor mower; goal posts have been donated; the pitch hoardings have been paid for by advertising from local businesses; club members raised money from the dugouts which were covered with donated roofing… the list goes on.
The ground, and attached bar facilities, have raised the club's profile. Peasedown have hosted the Mid-Somerset League Finals, and are now equipped with appropriate facilities to qualify for three more promotions before further ground upgrades would be required.
"I can't thank Audience Systems enough for the donation of the seats," said Matthew. "It's been amazing how local people and businesses have got on board with what we're trying to do for the club, and for the village. We couldn't have done it without them all."
Based in Wiltshire, Audience Systems provide instant seating grandstands to grassroots clubs and schools across the UK. The grandstands, which are fitted with the same seats provided to Peasedown Albion, are delivered complete and ready to be fixed down, offering a simple way for clubs to provide covered seating for their fans – as well as meeting FA ground grading requirements. For more about our Premier Grandstands, click here – or call us on 01373 865050 for further information or a quotation.